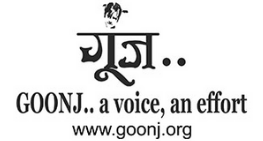 Goonj Grassroots Fellowship 2022-23
Follow this page to get timely alerts on
Latest announcement about this scholarship
Updates on scholarship deadline extension
Notification of scholarship result declaration
?
EligibilityMatriculation passed students
RegionIndia
AwardStipend of INR 10,000 per month
DeadlineClosed
About the Program
Last Updated On : 13-12-2021   Posted By : Salma
Goonj Grassroots Fellowship 2022-23 is an initiative for matriculation passed students. Goonj Grassroot Fellowship is a year-long programme, where fellows will be working in various areas by engaging with the communities on the ground. The selected candidate will receive a monthly emolument of INR 10,000 per month.
Goonj Grassroots Fellowship 2022-23

DeadlineClosed

Eligibility

To be eligible, an applicant must -

Be between 21 and 35 years of age
Be an Indian citizen
Have passed Matriculation

Note - The candidates can not pursue any education regularly during the fellowship.

Benefits

The selected candidate will receive -

A monthly emolument of INR 10,000 per month.
Accommodation and food expenses are to be borne by fellows.
Field travel expenses will be reimbursed on an actual basis.

How can you apply?

Eligible candidates can apply for the fellowship by following the steps mentioned below:

Step 1: Click on the 'Apply Now' button below and read all details.
Step 2: Submit the application online or download the offline application and send the filled application through email at -
fellowship@goonj.org or courier the hard copy of the application at the below-mentioned address -

Goonj, J-93, Sarita Vihar, New Delhi-110076

Note - Please mention the subject line of the email as -'Goonj Grassroot Fellowship'.
Important Dates
Application Deadline: 15th December 2021
Selection Criteria
The selection of the candidate will be based on eligibility criteria.
Terms and Conditions
During the one year, fellows interact with various communities from villages as well as cities and get a deeper understanding of the realities, and devise ways to act upon the needs of the communities by engaging the communities.
Working on the ground with Goonj operational and field teams in PAN India.
If a fellow leaves the fellowship in the middle, the candidates will have to serve a notice period of 15 days otherwise a stipend of 15 days will be withheld.
Contact Details
GOONJ, J-93, Sarita Vihar,
New Delhi- 110 076
Contact: 011- 41401216, 26972351
Important Links
This scholarship is closed for further applications. It is expected to be launched by November, 2022. You can follow this scholarship for further updates.
Meanwhile, browse our featured scholarships and other related scholarships while you wait for the launch of this scholarship.
Disclaimer
All the information provided here is for reference purpose only. While we strive to list all scholarships for benefit of students, Buddy4Study does not guarantee the accuracy of the data published here. For official information, please refer to the official website. read more