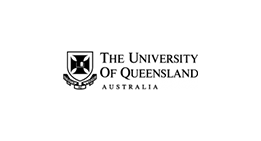 UQ Economics Scholarship - India 2018-19
Follow this page to get timely alerts on
Latest announcement about this scholarship
Updates on scholarship deadline extension
Notification of scholarship result declaration
?
EligibilityStudents applying for UG/PG course in Economics at UQ
RegionAustralia
AwardUp to 50% of tuition fee waiver
DeadlineClosed
About the Program
Last Updated On : 24-10-2018   Posted By : Admin
UQ Economics Scholarship - India 2018-19 invites applications from outstanding Indian students who wish to study undergraduate/postgraduate course in Economics at the University of Queensland, Australia. The scholarship aims to attract high achieving students from India who excel in academic and extra-curricular activities.
UQ Economics Scholarship - India 2018-19

DeadlineClosed

Eligibility

The applicant must be an Indian citizen who is residing in India and has not undertaken any studies in Australia.
Those Indian candidates who are studying English in Australia are eligible to apply.
The applicant must have received an unconditional offer for a relevant undergraduate/postgraduate program and he/she must be the commencing student at UQ.
The applicant applying for a UG course must have secured a grade of 90% in class 12 board exam and he/she must have also qualified the UQ Math entry requirement.
The applicant applying for PG course must have completed an undergraduate degree with an average grade of 80% from a recognised educational institution.
The applicant must have scored at least 6.5 overall and a minimum of 6.0 in each sub-band of the IELTS or a similar score in equivalent tests.

Benefits

The applicants seeking admission into the Bachelor of Economics will receive up to 50% of tuition fee waiver.
The candidates seeking admission into the following PG coursework masters program will get up to 50% tuition fee waiver.

Master of Applied Econometrics
Master of Development Economics
Master of Economics
Master of International Economics and Finance
Master of Health Economics
Master of Economics and Public Policy

Documents

Applicant's academic transcripts
A motivation letter which outlines the applicant's interest in economics, why he/she wishes to study economics at UQ and also, a summary of any previous activities or experiences
Two letters of reference
Evidence of English proficiency (e.g. IELTS)
A copy of resume/CV

How can you apply?

Eligible candidates can apply online by following the steps mentioned below:

Step 1: First, apply for admission at UQ by clicking here.
Step 2: New user needs to activate an account by clicking on 'Activate an account'.
Step 3: Now use the registered email ID and password to log in and fill the admission form.
Step 4: On submitting the admission form, the applicant receives a UQ student number.
Step 5: Now, click here to download the scholarship application form.
Step 6: Use the UQ student number in the scholarship form and fill all the other required details in it.
Step 7: Attach the required documents.
Step 8: Now, submit the application form along with the required documents by email at scholar@economics.uq.edu.au
Selection Criteria
The scholarship is disbursed to the students on a competitive basis. The selected students may be called to participate in an interview.
Important documents
Contact Details
The School of Economics
scholar@economics.uq.edu.au
Important Links
This scholarship is closed for further applications. It is expected to be launched by December, 2023. You can follow this scholarship for further updates.
Meanwhile, browse our featured scholarships and other related scholarships while you wait for the launch of this scholarship.
Disclaimer
All the information provided here is for reference purpose only. While we strive to list all scholarships for benefit of students, Buddy4Study does not guarantee the accuracy of the data published here. For official information, please refer to the official website. read more