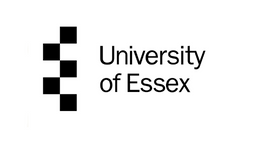 University of Essex GREAT Scholarships 2023-24
Follow this page to get timely alerts on
Latest announcement about this scholarship
Updates on scholarship deadline extension
Notification of scholarship result declaration
?
EligibilityMaster's degree applicants in University of Essex
RegionIndia
Award£10,000 for a year
DeadlineClosed
About the Program
Last Updated On : 16-02-2023   Posted By : Debadrita Karmakar
University of Essex GREAT Scholarships 2023-24 is a joint initiative by the British Council and the UK Government to support postgraduate students from Bangladesh, Egypt, Ghana, India, and Pakistan to access world-class UK higher education opportunities. The selected candidates will receive £10,000 for a year towards the cost of tuition fees for any one-year taught Master's (MA, MSc or LLM) degree offered at the University of Essex.
University of Essex GREAT Scholarships 2023-24

DeadlineClosed

Eligibility

To be eligible, an applicant must -

hold a valid Indian passport
be classed as an overseas fee-payer and entirely self-funded*
hold an offer (conditional or unconditional) to start a one-year full-time master's degree on the provided subject list starting in October 2023
have a background in extracurricular activities relating to the subject area

*Note - Students receiving a repayable loan to fund their studies will be considered as self-funded.

Benefits

The selected candidates will receive £10,000 for a year towards the cost of tuition fees for any one-year taught Master's (MA, MSc or LLM) degree offered at the University of Essex.

Documents

Passport
Marksheet & Certificates
Identity cards

How can you apply?

Eligible candidates can apply for the position using the steps listed below -
Step 1: Click the 'Apply Now' button below.
Step 2: Click on the 'Register' button on the right-hand side of the dashboard and fill in the required details to 'Register'. (Note - If already registered, log in using the registered email Id.)
Step 3: Navigate to the 'How to Apply' section and download the application form.
Step 4: Fill in the required details and send it through email at - greatscholarships@essex.ac.uk
Important Dates
Application Start Date – 13th February 2023
Application End Date – 31st May 2023
Selection Criteria
Candidates will be shortlisted based on the fulfilment of the eligibility criteria. In addition to the normal criteria for admission to the chosen University of Essex Master's degree, a GREAT Scholar must be:
active in the field with work experience or with a proven interest in the proposed subject area
able to demonstrate their motivation and academically be able to follow and benefit from an Essex postgraduate taught course
willing to embody the UK Higher Education experience, by attending lectures and tutorials and engaging with extra-curricular activities, and acting as an ambassador for UK Higher Education, by promoting the value of studying at a UK HEI
willing to act as a spokesperson in the relevant subject space
willing to establish an engagement with the UK as a scholar, through personal and academic fulfilment
willing to attend related events in the UK upon invitation from the British Council
willing to demonstrate future contribution to capacity-building and socioeconomic advancement in the climate change space through the benefits achieved after graduating from UK higher education
as an alumnus of the UK, be willing occasionally to speak to potential candidates about their own experience of studying in the UK
Important documents
Terms and Conditions
Only one scholarship award could be made per student.
The award cannot normally be held in conjunction with the other University of Essex awards.
The following students are not eligible for this scholarship regardless of meeting the above criteria:

Students undertaking courses at East 15 Acting School
Students who are not assessed as paying overseas fees
Students who are fully or partly sponsored
Students who got admission through deferred entry
Contact Details
University of Essex
Wivenhoe Park, Colchester CO4 3SQ, United Kingdom
Email id - pgadmit@essex.ac.uk | Telephone Number - (+44) 1206 - 873333
Important Links
This scholarship is closed for further applications. It is expected to be launched by February, 2024. You can follow this scholarship for further updates.
Meanwhile, browse our featured scholarships and other related scholarships while you wait for the launch of this scholarship.
Disclaimer
All the information provided here is for reference purpose only. While we strive to list all scholarships for benefit of students, Buddy4Study does not guarantee the accuracy of the data published here. For official information, please refer to the official website. read more