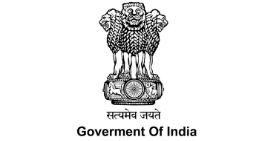 Umbrella Scheme for Education of ST Children Post Matric Scholarship, Arunachal Pradesh 2023-24
Follow this page to get timely alerts on
Latest announcement about this scholarship
Updates on scholarship deadline extension
Notification of scholarship result declaration
?
EligibilityStudents studying in Class 11 and above
RegionIndia
AwardMaintenance allowance up to INR 1,200 per month and other benefits
Deadline30-Nov-2023
About the Program
Last Updated On : 18-10-2023   Posted By : Disha Bhatt
Umbrella Scheme for Education of ST Children Post Matric Scholarship, Arunachal Pradesh 2023-24 is an initiative of the Ministry of Tribal Affairs, Government of India to provide financial assistance to the students studying in Class 11 and above. This scheme covers professional, technical, non-professional, and non-technical courses at various levels including correspondence courses covering distance and continuing education. The selected candidates will receive a maintenance allowance of ₹ 1,200 and other benefits.
Source: National Scholarship Portal
Umbrella Scheme for Education of ST Children Post Matric Scholarship, Arunachal Pradesh 2023-24

Deadline30-Nov-2023

Eligibility

To be eligible, an applicant must -

be a domicile of Arunachal Pradesh
belong to the Scheduled Tribe (ST) category
be pursuing studies at the post-matriculation level (Class 11 and above)
have passed the matriculation, higher secondary, or any higher examination from a recognized university or Board of Secondary Education
have a family income of less than ₹ 2,50,000 per annum

Note - Students studying in correspondence courses are also eligible.

Benefits

The maintenance allowance will be given in the below-mentioned manner-

Group
Courses
Hosteller (In ₹ per month)
Day Scholars (In ₹ per month)
Group 1

a) Degree and Postgraduate level courses including M. Phil., Ph.D. and Post Doctoral research in Medicine (Allopathic, Indian and other recognized systems of medicines), Engineering, Technology, Planning, Architecture, Design, Fashion Technology, Agriculture, Veterinary & Allied Sciences, Management, Business Finance/Administration, Computer Science/Applications

b) Commercial Pilot License (including helicopter pilot and multiengine rating) course.

c) Postgraduate Diploma courses in various branches of management & medicine.

d) C.A./I.C.W.A./C.S./I.C.F.A. etc.e) M. Phil., Ph.D. and Post Doctoral Programmes (D. Litt., D.Sc. etc.)

f) L.L.M.

e) In Group 2 and 3

1,200
550
Group 2

a) Graduate/ Postgraduate courses leading to Degree, Diploma, or Certificate in areas like Pharmacy (B Pharma), Nursing (B Nursing), LLB, BFS, other para-medical branches like rehabilitation, diagnostics etc., Mass Communication, Hotel Management & Catering, Travel/Tourism/Hospitality Management, Interior Decoration, Nutrition & Dietetics, Commercial Art, Financial Services (e.g. Banking, Insurance, Taxation etc.) for which entrance qualification is minimum Sr. Secondary (10+2)

b) Postgraduate courses that are not covered under Group-I (e.g. M.A./M.Sc./M.Com./ M. Ed./M. Pharma etc.)

820
530
Group 3
All other courses leading to a graduate degree that is not covered under Group I & II (e.g. BA/B Sc/B Com etc.)
570
300
Group 4
All post-matriculation level non-degree courses for which entrance qualification is High School (Class 10), e.g. senior secondary certificate (Class 11 and 12); both general and vocational stream, ITI courses, 3-year diploma courses in Polytechnics, etc.
380
230

The selected scholars will receive the scholarship in the following manner -

Fees for enrolment/registration, tuition, games, union, library, magazine, medical examination, and other fees are compulsorily payable by the scholar to the institution or university/board.
Study tours charge up to a maximum of ₹ 1,600 per annum.
Research scholars will receive thesis typing and printing charges up to a maximum of ₹ 1,600.
Additional allowances to the ST students with disabilities at the prescribed rates for different degree of disability.
Annual allowance of ₹ 1,200 for essential/prescribed books, besides reimbursement of course fees to correspondence course students.

Note - Central assistance to states/UTs for setting up book banks will be given at prescribed rates. The maximum limit is ₹ 7,500 for a set of books for two students for the degree courses and ₹ 5,000 per student for postgraduate courses.

Documents

Passport-size photograph
Income certificate
Domicile certificate
Caste certificate duly signed by an authorized RO (Revenue Officer)

How can you apply?

Eligible students can apply for the scholarship through the following steps -

Step 1: Click on the 'Apply Now' link below.
Step 2: Click on the 'Register' button and fill in the required registration details. (Note: If already registered, log in using Gmail/Mobile number/Email ID).
Step 3: Navigate to 'Applicant Corner' and click on 'New Registration' tab.
Step 4: Read the details carefully, tick the checkbox and click on the 'Continue' button.
Step 5: Enter mobile number, captcha code, and OTP, then submit.
Step 6: Fill in the required details and click on 'Save & Register' to complete the registration process.
Step 7: Now click on the 'Fresh Application' tab and log in using the application ID and password.
Step 8: Fill in the required details, upload the necessary documents and submit the application.

Note - All the applicants are advised to fill the form correctly, no changes can be made once submitted. The applicants are also advised to fill in only one application as multiple applications will cancel the form.
Important Dates
Scholarship Deadline: 30th November 2023
Selection Criteria
The candidates will be selected based on the fulfilment of the eligibility criteria.
Important documents
Terms and Conditions
The scholarships are available for the study of all recognized post-matriculation or postsecondary courses in recognized institutions except certain identified training courses like Aircraft Maintenance Engineer's Courses, Private Pilot Licence courses etc.
Employed students on leave without pay for the entire duration of a full-time course are eligible for the study.
The scholarship holder under this scheme will not hold any other scholarship/stipend.
Students who have received coaching in any pre-examination training centres with financial assistance from the government will not be eligible.
Note: For detailed information, kindly refer to the 'Scholarship Guidelines'.
Contact Details
Ministry of Tribal Affairs, Government of India
Rajendra Prasad Road,Shastri Bhawan,
New Delhi -110001
Important Links
Ask your question and our scholarship support will get back to you?
Asked by Gandhi Tasing on 25-Jun-2022
(1)Answer
s akhil on 27-Jun-2022

Dear Student,

Kindly share your registered mobile number for better assistance.

Team Buddy4Study.

Asked by resemlu pul on 15-Jun-2021
(1)Answer
Dimple Thapa on 15-Jun-2021

Dear Student
Kindly share your registered mobile number for better assistance.
Team Buddy4Study

Disclaimer
All the information provided here is for reference purpose only. While we strive to list all scholarships for benefit of students, Buddy4Study does not guarantee the accuracy of the data published here. For official information, please refer to the official website. read more