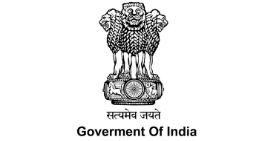 Umbrella Scheme for Education of ST Children Post Matric Scholarship, Arunachal Pradesh 2021-22
Follow this page to get timely alerts on
Latest announcement about this scholarship
Updates on scholarship deadline extension
Notification of scholarship result declaration
?
EligibilityClass 11 and above
RegionIndia
AwardMultiple awards
DeadlineClosed
About the Program
Umbrella Scheme for Education of ST Children Post Matric Scholarship, Arunachal Pradesh 2021-22 is an initiative for post matriculation or post-secondary stage students. The scholarship aims to support the education of Scheduled Tribe students. The selected scholars will receive variable awards.
Umbrella Scheme for Education of ST Children Post Matric Scholarship, Arunachal Pradesh 2021-22

DeadlineClosed

Eligibility

To be eligible, an applicant must:

Be a domicile of Arunachal Pradesh
Belong to the ST category
Have passed the matriculation or higher secondary or any higher examination of a recognized university or board of secondary education
Have a family income of less than INR 2.50 lakh per annum
Be pursuing studies at the post-matriculation level (class 11 and above)

Benefits

Fees for enrolment/registration, tuition, games, Union, Library, Magazine, Medical Examination and such other fees compulsorily payable by the scholar to the Institution or University/Board
Study tours charge up to a maximum of INR 1,600 per annum
Thesis typing and printing charges up to a maximum of INR 1,600 for the research scholars
Annual allowance of INR 1,200 for essential/prescribed books, besides reimbursement of course fees to students pursuing correspondence courses
Maintenance allowance of up to INR 1,200 per month to hostellers and INR 550 per month today scholars

Documents

Passport sized photograph of the student
Scheduled Tribe certificate duly signed by an authorized Revenue Officer
Income certificate of the parents/guardian
Domicile certificate

How can you apply?

Eligible candidates can apply for the scholarship through the following steps -

Step 1: Click on the 'Apply Now' button below.
Step 2: Read the guidelines carefully, select the undertaking, and 'Continue'.
Step 3: Select the state of domicile, scholarship category (Post Matric), scheme type (scholarship scheme), gender, write the applicant's name, date of birth, mobile number, email ID.
Step 4: Provide the bank details (Bank name, IFSC Code, Account Number)
Step 5: Select Aadhaar or Bank Account Number as identification detail and click on the 'Register' button.
Step 6: The mobile number will be verified and an OTP will be generated.
Step 7: Now, log in using OTP and fill the form.
Step 8: An application ID and password will be generated. Use that for future references.

Note: All the applicants are advised to fill the form correctly, no changes can be made once submitted. The applicants are also advised to fill in only one application as multiple applications will lead to the cancellation of the form.
Important Dates
Application Deadline: 15th October 2021
Last Date for Defective Verification: 25th October 2021
Last Date for Institute Verification: 25th October 2021
Selection Criteria
All Scheduled Tribe (ST) students fulfilling the eligibility criteria will be given scholarships.
Important documents
Terms and Conditions
The scholarships are available for studies in India only.
The scheme also covers central assistance to States/UTs for setting up book banks.
The provisions of this scheme can be changed at any time at the discretion of the Government of India.
If a student is found to have obtained a scholarship by false statements, his/her scholarship will be cancelled forthwith and the amount of the scholarship paid will be recovered.
Contact Us
Phone: 0120 - 6619540
Email: helpdesk@nsp.gov.in
Important Links
This scholarship is closed for further applications. It is expected to be launched by September, 2022. You can follow this scholarship for further updates.
Meanwhile, browse our featured scholarships and other related scholarships while you wait for the launch of this scholarship.
Ask your question and our scholarship support will get back to you?
Asked by resemlu pul on 15-Jun-2021
(1)Answer
Dimple Thapa on 15-Jun-2021

Dear Student
Kindly share your registered mobile number for better assistance.
Team Buddy4Study

Asked by Techi Roshni on 12-Mar-2021
(1)Answer
Dimple Thapa on 19-Mar-2021

Dear Student
The process for the disbursement of government scholarships takes time. We would request you to wait for it or contact the provider directly for better understanding.
Team Buddy4Study
Disclaimer
All the information provided here is for reference purpose only. While we strive to list all scholarships for benefit of students, Buddy4Study does not guarantee the accuracy of the data published here. For official information, please refer to the official website. read more