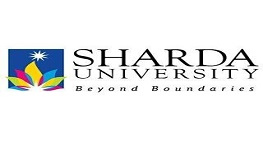 Sharda University Admission Scholarship 2022-23
Follow this page to get timely alerts on
Latest announcement about this scholarship
Updates on scholarship deadline extension
Notification of scholarship result declaration
?
EligibilityUndergraduate and Postgraduate degree applicants
RegionIndia
AwardUp to 100% scholarship
DeadlineClosed
About the Program
Last Updated On : 07-07-2022   Posted By : Salma
Sharda University Admission Scholarship 2022-23 is an initiative by Sharda University for students who wish to pursue undergraduate or postgraduate courses at Sharda University. Sharda University is offering a number of scholarships for students based on their academic credentials and their achievements in the sporting and cultural arena. The selected students will receive a full or partial fee waiver on tuition fees payable by the students.
The academic merit scholarships are given to students on their satisfactory performance in Sharda University Admission Test (SUAT), Personal Interview (PI) and depending on their merit in qualifying exams.
Sharda University Admission Scholarship 2022-23

DeadlineClosed

Eligibility

To be eligible, an applicant must –

Have taken admission to any of the following undergraduate or postgraduate courses at Sharda University -

B.Tech./Integrated B.Tech./BCA/B.Com./BBA/B.Arch./LLB/BJMC/B.Design/BSc, etc.
M.Tech./MCA/M.Com./MBA/M.Arch./LLM/MJMC/M.Design/MSc, etc.

Fulfil academic requirements for each programme
Have qualified entrance examinations like JEE/LSAT/CLAT/CAT/XAT/MAT (if applicable)

Note - To know more about the academic requirements, please refer to the 'Scholarship Detail Document' below.

Benefits

The scholarships will be given under different categories. For each category, the students stand a chance to receive up to 100% waiver on their tuition fees depending on their academic merit, sports achievements or other achievements. Different categories of scholarships include –

Merit Scholarship for B.Tech./Integrated B.Tech.
Merit Scholarship for MBA
Merit Scholarship for all UG programmes except Medical/Dental
Merit Scholarship for PG programmes
Merit Scholarship for Integrated Law candidates
Merit Scholarship for B.Arch.
Merit Scholarship for students of Sharda University and other SGI institutions based in Mathura and Agra
Sports category scholarships
Naval / Army / Air force /Coastal Guard/ CRPF Scholarship
Sibling Scholarship
Scholarship for wards of Sharda University staff
Innovative Idea Scholarship
Art & Culture Scholarship

Note - To know more about the academic requirements, please refer to the 'Scholarship Detail Document' below.

Documents

Photocopy of 12th marksheet
Photocopy of 10th marksheet
Photocopy of score card for JEE/UPSEE/MAT/CAT/XAT/NATA/LSAT or any other entrance examination.
Photocopy of ID Proof (Aadhaar Card/Pan Card/School Certificate).
Original Registration Payment Receipt
3 Passport size Photographs

How can you apply?

Follow the steps below to apply –

Step 1: Click on the 'Apply Now' button below.
Step 2: Register on the 'Sharda admission portal' by clicking on the 'Apply Now' button in the right side.
Step 3: Fill in all required details in the application, pay an application fee of INR 1,500 and generate a System ID and password.
Step 4: Appear for and qualify Sharda University Admission Test (SUAT) by booking the most suitable slot. (Note: Make sure to take the essential documents while appearing for the SUAT.)
Step 5: If qualified SUAT, the applicants will be called for Group Discussion and a Personal Interview.
Step 6: If the admission is granted, the applicants will automatically be considered for the available scholarships based on their academic or sports achievements.
Important Dates
Application Deadline - 31st August 2022
Selection Criteria
The selection of the scholars will be made based on their academic merit, sports achievement or any other achievement.
Important documents
Terms and Conditions
The number of scholarships in the 2nd and subsequent years shall be as per the scholarships contribution policy.
The academic performance of a student shall be the sole criteria for the continuation of the scholarship. Scholarships starting from the highest slab shall be granted based on the position in the merit list prepared School wise.
The scholarship will be awarded on Tuition Fee only. (Foreign Tour charges shall not be included)
The scholarship would not apply if there is a gap between academic sessions.
Only those students who have cleared their examination in 2020-21 would be eligible for the scholarship.
A maximum of one scholarship can be availed by the students whichever is higher.
Contact Details
Sharda University
Plot No. 32-34, Knowledge Park III, Greater Noida, Uttar Pradesh 201310
Phone Number - (+91) -120-4570000, (+91) -120-4060210, (+91) -120-4060211
Email ID - admission@sharda.ac.in
Important Links
This scholarship is closed for further applications. It is expected to be launched by July, 2023. You can follow this scholarship for further updates.
Meanwhile, browse our featured scholarships and other related scholarships while you wait for the launch of this scholarship.
Ask your question and our scholarship support will get back to you?
Asked by Ayan on 20-Jul-2021
(1)Answer
Dimple Thapa on 02-Aug-2021

Dear Student
No. A student pursuing BBA LLB cannot avail MBA scholarship.
For better understanding, we would request you to check the eligibility criteria of MBA scholarships.
Team Buddy4Study
Disclaimer
All the information provided here is for reference purpose only. While we strive to list all scholarships for benefit of students, Buddy4Study does not guarantee the accuracy of the data published here. For official information, please refer to the official website. read more