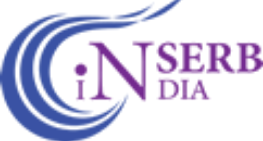 Scientific and Useful Profound Research Advancement (SUPRA) 2021
Follow this page to get timely alerts on
Latest announcement about this scholarship
Updates on scholarship deadline extension
Notification of scholarship result declaration
?
EligibilityScientific Researchers
RegionIndia
AwardVariable awards
DeadlineClosed
This scholarship is closed for further applications. It is expected to be launched by April, 2022. You can follow this scholarship for further updates.
Meanwhile, browse our featured scholarships and other related scholarships while you wait for the launch of this scholarship.
About the Program
Science and Engineering Research Board (SERB) invites nominations for the Scientific and Useful Profound Research Advancement (SUPRA) 2021 from scientific researchers. SERB has developed a newly approved scheme that seeks to explore new scientific breakthroughs, with long-term impact on our fundamental scientific understanding, and offer disruptive technologies at the cutting edge. The scheme is beyond normal core grants and purposefully designed for high-quality proposals consisting of new hypothesis or challenge existing ones. The selected candidates will receive variable benefits.
Scholarship Details
Scientific and Useful Profound Research Advancement (SUPRA) 2021

DeadlineClosed

Eligibility

To be eligible, an applicant must:

Be an Indian citizen
Hold a regular academic/research position in a recognised academic institution or national laboratory or in any other recognised R&D institution in India with at least 5 years of service remaining
Hold a PhD degree in Science, Mathematics, Engineering or M.D / M.S. / M.D.S. / M.V.Sc degree at the time of applying for the grant

Note: Foreign nationals (including OCI and NRI) are also eligible to apply provided they fulfil the eligibility criteria notified by SERB.

Benefits

The selected fellows will receive the following benefits:

Funding will be provided normally for a period of three years, which could be extended to 2 years (5 yrs total) subject to performance evaluation
The research grant is provided for equipment, manpower, consumables, travel and contingency.
"Overheads" is also be provided to the implementing institution as per prevailing norms of SERB

Documents

The following documents are required to be attached along with the application:

Bio-data
Certificate from Principal Investigator
If the project is approved for SERB support, the quotations of the approved equipment need to be uploaded within one month of the date of the Approval Letter
Endorsement Letter from the Head of Institution

How can you apply?

Follow the below steps to apply:

Step 1: Click on the 'Apply Now' button below and read all details.
Step 2: After successful registration, provide the necessary details in the application form.
Step 3: Upload other relevant information of the proposal in a single PDF file of not more than 10 MB as other technical documents (OTD).
Step 4: Submit the application.
Important Dates
The start date for Application: 12th April 2021
Application deadline: 11th May 2021
Selection Criteria
The selection will be based on the recommendations of the Program Advisory Committee (PAC) constituted by the Board. If required, the applicants may be called for discussion/ presentation.
Terms and Conditions
A single submission of full SUPRA proposal will be subjected to a two-phase evaluation process.
An applicant is eligible to apply only one proposal during a call (as a PI or Co-PI).
Not more than one project is allowed at any given time as a Principal Investigator under the program SUPRA.
SERB has adopted Scientific Social Responsibility (SSR) Policy to imbibe a culture of social commitment among SERB Grantees.
The policy intends to effectively utilize scientific infrastructure and expertise of SERB grantees to benefit other S&T stakeholders especially the less-endowed researchers and the society.
SERB Grantees need to undertake the proposed SSR activities during their project period.
Submissions under SERB-SUPRA can only be made against the call for proposals, with a public announcement through SERB online portal and social media.
Contact Us
Dr. Praveen Kumar S, Scientist 'E'
Science and Engineering Research Board
5 & 5A, Lower Ground Floor,
Vasant Square Mall, Plot No. A, Community Centre,
Sector-5, Pocket-5, Vasant Kunj
New Delhi-110070
Tel: +91-011-26590353
Email: praveen@nic.in
Important Links
Disclaimer
All the information provided here is for reference purpose only. While we strive to list all scholarships for benefit of students, Buddy4Study does not guarantee the accuracy of the data published here. For official information, please refer to the official website. read more