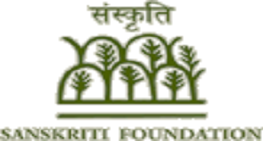 Sanskriti - Kalakriti Fellowship
Follow this page to get timely alerts on
Latest announcement about this scholarship
Updates on scholarship deadline extension
Notification of scholarship result declaration
?
EligibilityArtists in the age group of 25 to 40
RegionIndia
AwardUp to INR 50,000
DeadlineAlways Open
About the Program
The Sanskriti Pratishthan invites applications for its annual Sanskriti - Kalakriti Fellowship in Performing Arts from young performing artists who wish to contribute towards enriching their respective art form. The purpose of the Fellowship is to encourage young artists to develop their potential and enhance their skills through intensive practice and or incorporating different facets of their art. The fellowship provides an opportunity to win a scholarship worth INR 50,000 to the fellows.
Sanskriti - Kalakriti Fellowship

DeadlineAlways Open

Eligibility

The following candidates are eligible for the scholarship:

The applicant should be an Indian National.
The candidate should have at least 10 years of initial training in Indian classical dance.
The fellow must have given at least 2-3 solo performances to his/her credit in recognized forums.

Note- While this fellowship especially encourages women applicants, all proposals that fulfil the objectives of the program are welcome to apply.

Read More

Benefits:

The selected fellows will receive a scholarship worth INR 50,000 which will be disbursed in two instalments in the following way:

The first instalment of INR 25,000 will be given at the time of commencement of the fellowship.
The second instalment of INR 25,000 will be given at the time of submission of the complete project report of the fellow when the fellow may be requested to give a dance recital.
Important Dates
The applications for Sanskriti - Kalakriti Fellowship will be accepted throughout the year.
Terms and Conditions
The applicant will have to sign an agreement with Sanskriti Pratishthan pertaining to a regular flow of work during the Fellowship period.
The candidate should not be holding another Fellowship or working on any other project at the same time.
All candidates should mail their CV and a short synopsis of their project proposal to the head office address given below:
Sanskriti Foundation
C-11, Qutab Institutional Area
New Delhi-110 016
The candidate will be required to take guidance from another senior guru and enhance their existing style.
It would be a residency programme for a period of 3 months, which can be spread over a period of 10 months. This will require the candidate to take consent from his/her current guru and the guru he/she would want to go to.
Contact Us
Sanskriti Foundation
C-11, Qutab Institutional Area
New Delhi-110 016
Phone: +91 11 2696 3226
Email: fellowships@sanskritifoundation.org
Important Links
Disclaimer
All the information provided here is for reference purpose only. While we strive to list all scholarships for benefit of students, Buddy4Study does not guarantee the accuracy of the data published here. For official information, please refer to the official website. read more