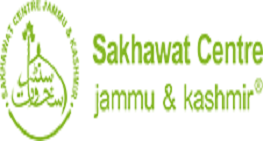 Sakhawat Centre Merit-cum-Means Scholarship 2019, Jammu & Kashmir
Follow this page to get timely alerts on
Latest announcement about this scholarship
Updates on scholarship deadline extension
Notification of scholarship result declaration
?
EligibilityClass 8th, 9th and 10th students
RegionIndia
AwardScholarship grant
DeadlineClosed
This scholarship is closed for further applications. It is expected to be launched by July, 2021. You can follow this scholarship for further updates.
Meanwhile, browse our featured scholarships and other related scholarships while you wait for the launch of this scholarship.
About the Program
The Sakhawat Centre, Jammu & Kashmir invites applications for the Sakhawat Cente Merit-cum-Means Scholarship 2019 from students of classes 8th, 9th and 10th standard in the Kashmir province. The scholarship is aimed at financially supporting the needy and meritorious applicants and motivate them for further education.
Scholarship Details
Sakhawat Centre Merit-cum-Means Scholarship 2019, Jammu & Kashmir

DeadlineClosed

Eligibility

The following applicants are eligible for the scholarship:

Should be a resident of the Kashmir province.
Should be a student of either 8th, 9th or 10th class.
The marks scored by the applicant in the first term of his/her previous class should not be less than 65%.
The annual family income of the applicant should be less than INR 3 lakhs.

Benefits

The selected scholars will receive a scholarship grant from the provider institution.

Documents

The applicants have to attach 2 passport size photographs to their application form.

How can you apply?

Follow the steps to apply:

Step 1: Download the application form from the official scholarship page.
Step 2: Fill in the necessary information.
Step 3: Attach the required documents.
Step 4: Send the application via post to the respective district collection centre to submit it.
Important Dates
Application deadline: 21st March 2019 (Thursday)
Date of examination: 7th April 2019, 11:00 AM (Monday)
Result declaration: 29th April 2019
Important documents
Contact Us
Sakhawat Centre J&K,
Iqbalabad, Bemina,
Srinagar-190018,Kashmir (India).
Phone: 8715805555
E-mail: sakhawatcentrejk@gmail.com
Important Links
Disclaimer
All the information provided here is for reference purpose only. While we strive to list all scholarships for benefit of students, Buddy4Study does not guarantee the accuracy of the data published here. For official information, please refer to the official website. read more