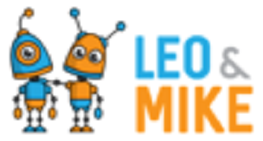 SAGE Fellowship 2019
Follow this page to get timely alerts on
Latest announcement about this scholarship
Updates on scholarship deadline extension
Notification of scholarship result declaration
?
EligibilityAnyone from 17 to 65 years of age
RegionIndia
AwardFellowship of INR 60,000 for 10 weeks
DeadlineClosed
This scholarship is closed for further applications. It is expected to be launched by June, 2021. You can follow this scholarship for further updates.
Meanwhile, browse our featured scholarships and other related scholarships while you wait for the launch of this scholarship.
About the Program
SAGE Fellowship 2019 is inviting anyone from 17 to 65 years of age to explore and develop skills in teaching and education. The selected fellow will receive INR 60,000 for 10 weeks. The SAGE fellowship is a learning and teaching fellowship that puts aspirants on the path of becoming a world-class educator. SAGE covers the essence of all Leo & Mike Programs, which have been designed to make children future ready such as attitude sculpting, skill building, gamification and experiential learning. They are looking for candidates who are passionate about education, teaching and mentoring children.
Scholarship
SAGE Fellowship 2019

DeadlineClosed

Eligibility

Anyone from 17 to 65 years of age is eligible to apply for SAGE fellowship. The applicants can be:

Fresh graduates/final year students looking to explore and develop their skills
Homemakers passionate about education and looking to re-start their career
Interested in exploring a career in teaching and education
Interested in honing communication, time and task management, leadership and critical thinking skills
Interested in teaching technology, film, arts, emotions & behaviour management to children
Be Interested in using summer to learn new things and add value to children
Be able to engage in the fellowship program which will be held in Hyderabad, India. It is a minimum 10-week engagement, starting March 2019

Benefits

The selected candidates will be compensated with INR 60,000 for 10 weeks.

Documents

The following documents have to be uploaded while filling the online application form:

How can you apply?

Follow the steps below to apply for the scholarship:

Step 1: Visit the web page here and start the application.
Step 2: Upload CV, cover letter etc.
Step 3: Submit the application form.
Important Dates
Fellowship slot 1: March 18th to May 25th
Training: March 18th to April 12th
Delivery: April 15th to May 24th

Fellowship Awarding Ceremony: May 25th
​​Fellowship slot 2: April 22nd to June 29th
Training: April 22nd to May 17th
Delivery: May 20th to June 28th
Fellowship Awarding Ceremony: June 29th
Terms and Conditions
Fellows will undergo rigorous pedagogy and delivery training that covers:
Project-based learning
Experiential learning
Design thinking
Classroom presence and classroom management
Student psychology
Gamification, learning systems and reward systems
Student-centric assessments
Undergoing rigorous training in all the concepts and technologies aligned to the camp themes and outcomes - engineering, programming, arts, role-play, photography, film making, robotics, tinkering, emotion management, model building and more
Delivering camps at select locations to select age group
The fellowship experience will be a mix of
Meeting new people
Getting trained in delivery pedagogies and several technologies
Networking & attending networking events
Honing personal skills
Facilitating camp workshops
Learning how start-ups work
Learning how operations work
Learning customer relationship management
Contact Us
Jxtapose, 587, Rd Number 32,
Aditya Enclave, Venkatagiri, Jubilee Hills,
Hyderabad, Telangana 500033
Phone: +91-900-800-0030
Email: hello@leomike.co
Important Links
Disclaimer
All the information provided here is for reference purpose only. While we strive to list all scholarships for benefit of students, Buddy4Study does not guarantee the accuracy of the data published here. For official information, please refer to the official website. read more