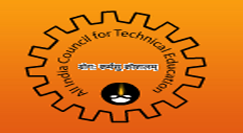 Prime Minister Special Scholarship Scheme for J&K 2017-18
Follow this page to get timely alerts on
Latest announcement about this scholarship
Updates on scholarship deadline extension
Notification of scholarship result declaration
?
EligibilityClass 12 passed or passing this year
RegionIndia
AwardAcademic fee up to Rs 300000, maintenance charges up to Rs 100000
DeadlineClosed
This scholarship is closed for further applications. It is expected to be launched by May, 2021. You can follow this scholarship for further updates.
Meanwhile, browse our featured scholarships and other related scholarships while you wait for the launch of this scholarship.
About the Program
Prime Minister Special Scholarship Scheme for J&K 2017-18 invites application for residents J&K pursuing or completed class 12th. Candidates with Family income lower than INR 6,00,000 would be considered. The selected applicants will be awarded an academic fee and a maintenance cost.
Scholarship Details
Prime Minister Special Scholarship Scheme for J&K 2017-18

DeadlineClosed

Eligibility

Applicants having domicile of Jammu & Kashmir.
Applicants passing 12th an exam from J&K Board or CBSE located in J&K.
Applicants who willing to study outside the State of J&K.
Applicants whose family Income is Rs 6 Lakh or below per annum.

Benefits

Documents

How can you apply?

The application can be done online with the following steps:
Step 1: Click to register.
Step 2: Now click on to registration for PMSSS 2017-18.
Step 3: Fill the details and register.
Step 4: Enter all the details.
Step 5: Submit.
Important documents
Terms and Conditions
Not Eligible if:
Not applied online through registration portal of AICTE.
Studied through Open Universities.
Benefitting from other scholarships schemes.
Admitted through 'Management Quota'.
Studying in Diploma Courses.
Studying in Post Graduate Courses.
Family Income over Rs. 6 Lakh per annum.
Admitted to institution other than identified under the scheme
Scholarship Amount
Payments are made as below:
This includes fee-related to education such as:
tuition fee, development fee, library fee, internet fee, training fee, university fee, examination fee etc. approved by State Fee
Regulatory Committee except for refundable deposits. This will be paid to the institutes directly.
Paid to students in two equal instalments of Rs. 50,000/- each for hostel, mess charges, buying books and stationery.
Reservation
Reservation Policy of the State is applicable.
Scholarship would be awarded strictly as per the Merit List

Contact Us
ALL INDIA COUNCIL FOR TECHNICAL EDUCATION, Nelson Mandela Marg, Vasant Kunj, New Delhi-110067, Phone: 011-26131576-78,80, Email: Jkadmission2017@aicte-india.org
Important Links
Disclaimer
All the information provided here is for reference purpose only. While we strive to list all scholarships for benefit of students, Buddy4Study does not guarantee the accuracy of the data published here. For official information, please refer to the official website. read more