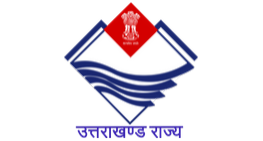 Pre-Matric Scholarship for OBC Students (State and Central), Uttarakhand 2020-21
Follow this page to get timely alerts on
Latest announcement about this scholarship
Updates on scholarship deadline extension
Notification of scholarship result declaration
?
EligibilityOBC students of Class 3 to 10
RegionIndia
AwardUp to INR 1,000 per annum
DeadlineClosed
This scholarship is closed for further applications. It is expected to be launched by August, 2021. You can follow this scholarship for further updates.
Meanwhile, browse our featured scholarships and other related scholarships while you wait for the launch of this scholarship.
About the Program
The Social Welfare Department, Government of Uttarakhand invites applications for Pre-Matric Scholarship for OBC Students (State and Central), Uttarakhand 2020-21 from OBC students of Class 3 to 10. There will be 50% participation of the state government and 50% participation of the central government in the funding of the scholarship amount. The aim of this scholarship is to support the study of all needy students belonging to Other Backward Classes. Selected students will receive up to INR 1,000 on a yearly basis.
Scholarship Details
Pre-Matric Scholarship for OBC Students (State and Central), Uttarakhand 2020-21

DeadlineClosed

Eligibility

To be eligible, an applicant must:

Be a permanent resident of Uttarakhand
Belong to Other Backward Classes (OBC)
Be studying in a state-recognized school in Class 3 to 10
Have an annual family income not exceeding from INR 44,500
Have passed the previous year examination

Benefits

The selected students will get the following benefits:

Class 3 to 5 students – INR 600 per year
Class 6 to 8 students – INR 720 per year
Class 9 & 10 students – INR 1,000 per year

Documents

How can you apply?

Eligible candidates can apply for the scholarship through following steps -
Step 1: Click on the 'Apply Now' button below.
Step 2: Read the guidelines carefully, select the undertaking and 'Continue'.
Step 3: Select the state of domicile, scholarship category, scheme type (scholarship scheme), gender, write the applicant's name, date of birth, mobile number, email ID.
Step 4: Provide the bank details (Bank name, IFSC Code, Account Number)
Step 5: Select Aadhaar or Bank Account Number as identification detail and click on the 'Register' button.
Step 6: The mobile number will be verified and an OTP will be generated.
Step 7: Now, log in using OTP and fill the form.
Step 8: An application ID and password will be generated. Use that for future references.
Note: All the applicants are advised to fill the form correctly, no changes can be made once submitted. The applicants are also advised to fill only one application as multiple applications will lead to the cancellation of the form.
Important Dates
Application deadline: 20th January 2021
Last date for defective verification: 20th January 2021
Last date for institute verification: 20th January 2021
Selection Criteria
All OBC students of Uttarakhand meeting the eligibility criteria would be awarded the scholarship.
Important documents
Terms and Conditions
In the case of Aadhaar verification failure, the application of the candidate would be rejected.
Candidates are required to provide the mobile number of their parents.
Applicants must not be enrolled in more than one school.
First preference will be given to the students with the lowest family income.
Contact Us
Phone: 0120 – 6619540
Email: helpdesk@nsp.gov.in
Important Links
Disclaimer
All the information provided here is for reference purpose only. While we strive to list all scholarships for benefit of students, Buddy4Study does not guarantee the accuracy of the data published here. For official information, please refer to the official website. read more