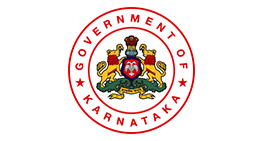 Post Matric Scholarship for ST Students 2018-19, Karnataka
Follow this page to get timely alerts on
Latest announcement about this scholarship
Updates on scholarship deadline extension
Notification of scholarship result declaration
?
EligibilityStudents of class 11 to Postdoctoral courses
RegionIndia
AwardVariable awards
DeadlineClosed
About the Program
Last Updated On : 16-11-2018   Posted By : Admin
Post Matric Scholarship for ST Students 2018-19, Karnataka invites applications from ST category students of Karnataka who are studying in class 11 to postdoctoral level. The key objective of the scholarship is to provide suitable financial assistance to ST students studying at the post-matriculation level and to enable them to complete their education without any financial constraint.
Post Matric Scholarship for ST Students 2018-19, Karnataka

DeadlineClosed

Eligibility

An applicant must -

Belong to ST category
Be a domicile of Karnataka state
Be pursuing studies at post-matric or post-secondary level (class 11 to postdoctoral level) at a government recognised institution
Have passed matriculation/higher secondary or any other higher examination from a recognized board of secondary education or university
Have annual family income less than INR 2.50 Lakh from all sources

Benefits

The selected scholars will receive -

Compulsory non-refundable fee including enrolment/registration fee, tuition fee library fee, medical examination fee, games fee, etc.
Study tour charges of up to INR 1600 per annum
Thesis typing and printing charges of up to INR 1600 (for research scholars)
Additional allowance for students with disabilities depending on the degree of disability
An annual allowance of INR 1200 for books
Up to INR 7500 for a set of books for two students at degree courses and INR 5000 for postgraduate courses
Maintenance allowance of up to INR 1200 per month for hostellers and INR 550 per month for day scholars

How can you apply?

Eligible candidates can apply for the scholarship through following steps -

Step 1: Visit the National Scholarship Portal.
Step 2: Click on New Student? Register Here.
Step 3: Select the state of domicile, select the name of the scholarship the student is applying for, select scheme type, write the name, date of birth, mobile number, gender, email ID.
Step 4: Provide the bank details (Bank name, IFS Code, Account Number).
Step 5: The mobile number will be verified and an OTP will be generated.
Step 6: Login using OTP and fill the form.
Step 7: An application ID and password will be generated. Use that for future references.

Note: All the applicants are advised to fill the form correctly, no changes can be made once submitted. The applicants are also advised to fill only one application as multiple applications will lead to the cancellation of the form.
Important documents
Terms and Conditions
The scholarship is open for all children of same parents/guardian.
The scholarship is not applicable for certain training courses like Private Pilot Licence Course, Aircraft Maintenance Engineer's Courses, etc.
The students who are pursuing their studies through correspondence can also apply.
The students who are employed can also apply if they are on leave without pay for the entire course duration.
The students are required to not be in receipt of any other scholarship or stipend.
Contact Details
Phone: 01206619540
Email: helpdesk@nsp.gov.in
Important Links
This scholarship is closed for further applications. It is expected to be launched by September, 2023. You can follow this scholarship for further updates.
Meanwhile, browse our featured scholarships and other related scholarships while you wait for the launch of this scholarship.
Disclaimer
All the information provided here is for reference purpose only. While we strive to list all scholarships for benefit of students, Buddy4Study does not guarantee the accuracy of the data published here. For official information, please refer to the official website. read more