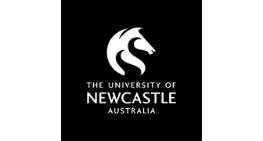 Newcastle University and Commonwealth Government Scholarships 2020-21
Follow this page to get timely alerts on
Latest announcement about this scholarship
Updates on scholarship deadline extension
Notification of scholarship result declaration
?
EligibilityM.Phil or PhD degree applicants
RegionAustralia
AwardAUD 27,596 per annum & other benefits
DeadlineAlways Open
About the Program
Last Updated On : 22-07-2020   Posted By : Salma
The University of Newcastle invites applications for its Research Training Program (RTP), 2020-21 from students with Bachelor's degree. The Research Scholarships or the Commonwealth Department of Education scholarships aim to support graduates to pursue Master's Degree Research and Research Doctorate to build careers in academia. The selected candidates will receive an annual living allowance of AUD 27,596 per annum and other benefits.
Newcastle University and Commonwealth Government Scholarships 2020-21

DeadlineAlways Open

Eligibility

To be eligible, the applicant must:

Meet the admission criteria of requisite M.Phil or Ph.D. program (HDR program) applied for
Be accepted as a Pre-Identified Candidate (PIC) with a nominated supervisor for the respective school/program
Meet English language proficiency requirement (IELTS: Min. 6.5)
Have Genuine Temporary Entrant Assessment and Autonomous Sanctions completed

Benefits

The selected candidates for the Research Training Program will the following benefits:

Annual stipend of AUD 28,092 per annum (provided in fortnightly installments)
Relocation Allowance of AUD 1,500
Maternity leave and other benefits

Documents

The following documents need to be submitted with the online registration

Research Proposal
Expression of interest form duly signed by the nominated supervisor
Previous academic transcripts color copies

English translations of academic qualifications (if not English)

Copy of Passport
Copy of CV

How can you apply?

Applicants need to follow these steps to apply for this scholarship:

Step 1: Click on 'Apply Now' link mentioned below to start the application
Step 2: Click on 'How to apply' button
Step 3: Follow the mentioned step-by-step process
Step 4: Click on "Register and apply online"
Step 5: Fill the required details in the registration form
Step 6: Upload the required documents
Step 7: Click on 'Submit Application'
Important Dates
Application accepted throughout the year.
Selection Criteria
The assessment takes into account your academic qualifications, research credentials and prior experience.
Terms and Conditions
The selection of the candidate is done by the 'Dean of Graduate Research' and the committee
The candidate needs to verify his/her email ID used for registration before applying online
The candidate can submit only one application form
A clear declaration is to be made while providing information regarding education
Contact Details
Office of Graduate Studies
CH234, The Chancellery
The University of Newcastle (UON)
Callaghan NSW 2308
Australia
Telephone: +61 2 4921 6537
Email: Research-Admissions@newcastle.edu.au
Important Links
Disclaimer
All the information provided here is for reference purpose only. While we strive to list all scholarships for benefit of students, Buddy4Study does not guarantee the accuracy of the data published here. For official information, please refer to the official website. read more