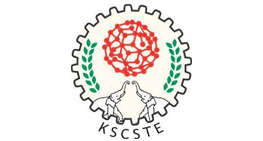 KSCSTE Prathibha Scholarship Programme 2023
Follow this page to get timely alerts on
Latest announcement about this scholarship
Updates on scholarship deadline extension
Notification of scholarship result declaration
?
EligibilityClass 12 passed students of Kerala
RegionIndia
AwardUp to INR 60,000 per annum
DeadlineClosed
About the Program
Last Updated On : 13-02-2023   Posted By : Rincy Kaur
KSCSTE Prathibha Scholarship Programme 2023 is an opportunity offered by the Kerala State Council for Science, Technology & Environment (KSCSTE), Ministry of Science and Technology, Kerala to undergraduate and postgraduate students in Basic/ Natural Sciences in Institutions/ Universities in India. The objective of the program is to motivate aspiring students to higher studies and a career in Science. The selected candidates will receive up to INR 60,000 per annum.
KSCSTE Prathibha Scholarship Programme 2023

DeadlineClosed

Eligibility

To be eligible, an applicant must -

be a domicile of Kerala
have qualified Higher Secondary Examination from Kerala
have secured a minimum of 90% marks or equivalent grade for all subjects as well as for all Science subjects when put together
have secured admission to 3 year B.Sc./ 5-year Integrated M.Sc./5-year integrated BS-MS course in Basic or Natural Science in any of the Institutions or Universities in India in 2021-22

Note - For SC/ST reservation category, the eligibility is stipulated to minimum marks of 80% or equivalent grade for all subjects as well as all Science subjects in total when put together).

Benefits

The selected candidates will receive the scholarship as follow -

For U.G. course/ first 3 years of Integrated P.G. course -

First-year - INR 12,000
Second year - INR 18,000
Third year - INR 24,000

P.G. Course (subject to scoring a minimum of 75% marks for the undergraduate course)

1st year/ 4th year of Integrated P.G. course - INR 40,000
2nd year/ 5th year of Integrated P.G. course - INR 60,000

Documents

After selection in Provisional Rank List, the student will have to submit the following documents for confirmation of scholarship -

Student data sheet, duly signed by the applicant and endorsed by the Head of the Institution where they have taken admission
Copy of Mark list of Higher Secondary Board Examination- self-attested
Community Certificate for SC/ST applicants
Domicile certificate
Duly signed 'Terms & Conditions'
E-payment form - in the prescribed format

How can you apply?

Eligible applicants can apply for the scholarship by following the below-mentioned steps -
Step 1: Click on the 'Apply Now' button.
Step 2: Click on the 'Register' button and fill in the required details to 'Register'. (Note - If already registered, log in using Gmail/Mobile number/Email Id.)
Step 3: Navigate to 'Click here to Apply' at the bottom of the page and click on it.
Step 4: Click on 'New Applicant Registration' and fill in the required details to Register. (Note - If the applicant is registered, click on 'Registered User Login' and log in using valid credentials)
Step 5: Fill in the required details, upload the necessary documents and submit.
Important Dates
Applications can be submitted between 17th January 2023 to 16th February 2023.
Selection Criteria
The candidates will be selected based on the aggregate marks obtained for all science subjects in the Higher Secondary Examination.
Important documents
Terms and Conditions
The scholarship is awarded for studies in Basic / Natural Sciences.
The candidates who have availed Prathibha Scholarship for all 3 years of the undergraduate course and have qualified degree course with a minimum of 75% marks are eligible to continue the scholarship for the postgraduate course.
Eight Prathibha Scholars (two scholars in each of the disciplines- Biology, Chemistry, Mathematics and Physics) are eligible to be considered for summer programmes at IISER-Trivandrum.
The selection of Prathibha Scholars for summer programmes is subject to the norms of IISER-Trivandrum.
The scheme ensures at least 50% of the selection for girl students.
10% of the selection is reserved for SC/ST students.
Scholarships are allotted with the weightage of 30% for mathematical science, 40% for Physical Science and 30% for Life Sciences based on the subject mainly chosen for the degree course.
Students in Triple-main courses are ranked in all three subject areas and are selected based on their top-ranking position.
Contact Details
Kerala State Council for Science, Technology & Environment
Sasthra Bhavan, Pattom, Thiruvananthapuram - 695004
Email Id - prathibhascholars2223@gmail.com
Telephone Number - (0471)- 2548346, 2548208
Important Links
This scholarship is closed for further applications. It is expected to be launched by January, 2024. You can follow this scholarship for further updates.
Meanwhile, browse our featured scholarships and other related scholarships while you wait for the launch of this scholarship.
Disclaimer
All the information provided here is for reference purpose only. While we strive to list all scholarships for benefit of students, Buddy4Study does not guarantee the accuracy of the data published here. For official information, please refer to the official website. read more