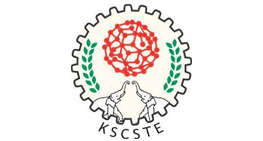 KSCSTE Prathibha Scholarship Programme 2021
Follow this page to get timely alerts on
Latest announcement about this scholarship
Updates on scholarship deadline extension
Notification of scholarship result declaration
?
EligibilityClass 12 passed students (Science)
RegionIndia
AwardUp to INR 60,000 per annum
DeadlineClosed
This scholarship is closed for further applications. It is expected to be launched by January, 2022. You can follow this scholarship for further updates.
Meanwhile, browse our featured scholarships and other related scholarships while you wait for the launch of this scholarship.
About the Program
The Kerala State Council for Science, Technology & Environment (KSCSTE), under its SPEED scheme (Student Programme for Excellence in Experimental Design), invites applications for KSCSTE Prathibha Scholarship Programme 2021 from the students of Kerala state studying at graduation and post-graduation level. This scholarship programme aims to motivate aspiring students for higher studies in the Science stream.
KSCSTE Prathibha Scholarship Programme 2021

DeadlineClosed

Eligibility

To be eligible for this scholarship, an applicant must:

Be a domicile of Kerala
Have passed Higher Secondary Examination (Class 12) from Kerala
Have scored a minimum of 90% marks in aggregate and in all the Science subjects put together (80% in case of SC/ST students)
Have secured admission for BSc/Integrated MSc/Integrated BS-MS course in Basic or Natural Science

Read More

Benefits:

For graduation level course/first 3 years of Integrated MSc

In the first year, students will receive INR 12,000
In the second year, students will receive INR 18,000
In the third year, students will receive INR 24,000

For post-graduation level course

In the first year, students will receive INR 40,000
In the second year/fifth year, students will receive INR 60,000
Important Dates
Application closing date: 31st January 2021
Selection Criteria
In total, 100 scholarships are awarded each year out of which, 10% are reserved for SC/ST candidates and 50% for girl candidates. The selection of students and the allotment of ranks is done on the basis of aggregate marks secured in Higher Secondary Board Examination in all Science subjects.
Important documents
Terms and Conditions
The duration of the scholarship will be 3 years.
Initially, the scholarship is released for only the first year. It can then be renewed in subsequent years if the student maintains an average minimum score of 60%.
No break is allowed in the course of study and it should be continuous.
The number of scholarships allocated to students from each Board of Examination will be proportional to the number of eligible applicants from the corresponding Boards.
Contact Us
The Head,
Women Scientist Division (WSD)
Kerala State Council for Science, Technology and Environment,
Sasthra Bhavan, Pattom, Thiruvananthapuram – 4
Phone: 04712548346, 04712548208
Fax: 0471 2540085, 2534605
Email: wsd.kscste@kerala.gov.in, pskscste@gmail.com
Important Links
Disclaimer
All the information provided here is for reference purpose only. While we strive to list all scholarships for benefit of students, Buddy4Study does not guarantee the accuracy of the data published here. For official information, please refer to the official website. read more