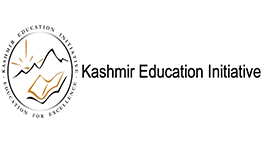 KEI High school Scholarship Program 2018
Follow this page to get timely alerts on
Latest announcement about this scholarship
Updates on scholarship deadline extension
Notification of scholarship result declaration
?
EligibilityStudents studying in class 9
RegionIndia
AwardINR 10000
DeadlineClosed
About the Program
Last Updated On : 20-03-2018   Posted By : Admin
KEI High school Scholarship Program 2018 is a scholarship program for students studying in Class 9, Kashmir. The scholarship will be offered to meritorious students.
KEI High school Scholarship Program 2018

DeadlineClosed

Eligibility

Students studying in Class 9 are eligible to apply.
The student must have secured more than 75% marks in their 8th class.
The annual income of the family must not be more than INR 3 lacs per annum.

Documents

Self-attested copy of student's Class 8th marks certificate.
Income certificate.
4 Passport size photos.

How can you apply?

Procedure to apply for the scholarship;
Step 1: Download the application form.
Step 2: Fill in all the details.
Step 3: Attach all the required documents.
Step 4: Submit the application form at KEI office and the designated collection centers/ authorized persons listed on this link.

NOTE: Completed application forms should be duly attested by the principal or headmaster of the current school where the student is enrolled in his/her 9th Class.
Contact Us
113 West Plain St. Wayland,
MA 01778 USA
Phone: 508-733-7304
Fax: 508-651-1951
Email: info@kashmirei.org
Important Links
This scholarship is closed for further applications. It is expected to be launched by April, 2023. You can follow this scholarship for further updates.
Meanwhile, browse our featured scholarships and other related scholarships while you wait for the launch of this scholarship.
Disclaimer
All the information provided here is for reference purpose only. While we strive to list all scholarships for benefit of students, Buddy4Study does not guarantee the accuracy of the data published here. For official information, please refer to the official website. read more