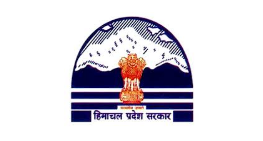 Indira Gandhi Utkrisht Chatravriti Yojana 2022, Himachal Pradesh
Follow this page to get timely alerts on
Latest announcement about this scholarship
Updates on scholarship deadline extension
Notification of scholarship result declaration
?
EligibilityClass 12 passed from any stream or Graduates
RegionIndia
AwardINR 10,000 per annum
DeadlineClosed
About the Program
Last Updated On : 13-12-2022   Posted By : Rincy Kaur
Indira Gandhi Utkrisht Chatravriti Yojana 2022, Himachal Pradesh is an initiative of the Government of Himachal Pradesh for meritorious Class 12 passed in any stream and graduates. Every year, 150 meritorious students will receive INR 10,000 per annum based on merit.
Indira Gandhi Utkrisht Chatravriti Yojana 2022, Himachal Pradesh

DeadlineClosed

Eligibility

To be eligible, an applicant must -

be a citizen of Himachal Pradesh
have passed Class 12 in any stream (Science, Arts, Commerce) or B.A./B.Sc./B.Com. degree with at least 60% marks
have taken admission in an academic/professional stream

Benefits

The selected scholars will receive INR 10,000 per annum.

Documents

Passing certificate of Class 12
Admission certificate
Certificate of diploma/courses after Class 12 (if any)
Bank account details

How can you apply?

Eligible candidates can apply for the scholarship through the following steps -

Step 1: Click on the 'Apply Now' link below.
Step 2: Navigate to 'Applicant Corner'and click on 'New Registration'.
Step 3: Now click on 'Click here for other Scholarship Schemes hosted on NSP for AY 2022-23'.
Step 4: Read the guidelines carefully, select the undertaking, and 'Continue'.
Step 5: Select the state of domicile, scholarship category (Pre Matric), scheme type (scholarship scheme), gender, and write the applicant's name, date of birth, mobile number, and email ID.
Step 6: Provide the bank details (Bank name, IFSC Code, Account Number)
Step 7: Select Aadhaar or Bank Account Number as identification detail and click on the 'Register' button.
Step 8: The mobile number will be verified and an OTP will be generated.
Step 9: Now, log in using OTP and fill out the application form.
Step 10: After successful submission of the application form, an application ID and password will be generated which can be used for future references.

Note - All the applicants are advised to fill the form correctly, no changes can be made once submitted. The applicants are also advised to fill in only one application as multiple applications will cancel the form.
Important Dates
Scholarship Closing Date: 31st December 2022
Selection Criteria
The selection of the scholars will be based on the merit list provided by the HP Board of School Education, Dharamshala.
The 10 toppers each from Class 12 (Arts, Science, and Commerce) and from the merit list of B.A., B.Sc. and B.Com. degree will receive the scholarship when they join a professional/academic course.
Important documents
Terms and Conditions
The scholarship will be disbursed to the same number of students every year until they complete the course.
Contact Details
Government of Himachal Pradesh
Phone Number - (+91) 177 2622204
Fax Number - (+91) 177 2621154
Email Id - group1-hp@nic.in
Important Links
This scholarship is closed for further applications. It is expected to be launched by July, 2023. You can follow this scholarship for further updates.
Meanwhile, browse our featured scholarships and other related scholarships while you wait for the launch of this scholarship.
Disclaimer
All the information provided here is for reference purpose only. While we strive to list all scholarships for benefit of students, Buddy4Study does not guarantee the accuracy of the data published here. For official information, please refer to the official website. read more