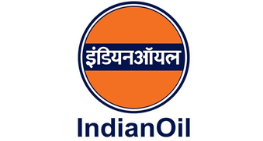 IndianOil Sports Scholarship Scheme for Upcoming Sportspersons 2022
Follow this page to get timely alerts on
Latest announcement about this scholarship
Updates on scholarship deadline extension
Notification of scholarship result declaration
?
EligibilityYoungsters in Sports Arena
RegionIndia
AwardVariable awards
DeadlineClosed
About the Program
Last Updated On : 20-06-2022   Posted By : Salma
IndianOil Sports Scholarship Scheme for Upcoming Sportspersons 2022 is an opportunity offered by the Employees Services Department, Indian Oil Corporation Ltd. to youngsters in the sports arena. The scholarship will be given in two categories i.e., 'Elite Scholar' and 'Scholar'. The selected candidate will receive variable awards.
Indian Oil Corporation Limited is an Indian government-owned oil and gas explorer and producer. It is under the ownership of the Ministry of Petroleum and Natural Gas, Government of India, headquartered in New Delhi, Delhi NCT, India.
IndianOil Sports Scholarship Scheme for Upcoming Sportspersons 2022

DeadlineClosed

Eligibility

To be eligible, an applicant must -

Be above the age of 13 years of age & below 19 years of age as of 1st June 2022

Benefits

The candidates will receive the awards in the following way -

Category
Stipend in INR
(1st Year)
Stipend in INR
(2nd Year)
Stipend in INR
(3rd Year)
Scholar
15,000
15,000
15,000
Elite Scholar
20,000
20,000
20,000

Documents

Passport size photograph
Age Proof - any one of matriculation certificate having Birth Date, school leaving certificate, birth certificate issued by Municipality/Gram Panchayat, Passport or Aadhar Card.
Performance Certificates - Three Certificates of the highest Performance achieved can be attached (at least one Certificate is mandatory).

How can you apply?

Eligible candidates can apply for the fellowship by following the steps mentioned below:

Step 1: Click the 'Apply Now' button and carefully read the details.
Step 2: Navigate to the 'Applying Online'.
Step 3: Agree with the disclaimer and proceed with the application form.
Step 4: Fill in the required details, upload the required documents and submit the application form.
Important Dates
Application Deadline - 30th June 2022
Selection Criteria
The selection of the candidates will be based on the applicant's qualifications.
Terms and Conditions
No applications will be entertained by post and email.
The duration of the Scholarship will be for a period of 3 years.
In the case of any game, the Sports Federation of that game is not recognised by the Ministry of Youth Affairs & Sports, Scholarships in that game will not be awarded.
The vacancies will be filled in other games, subject to an overall limit.
The acknowledgement of the Online Application Form and the Final list of selected candidates will be conveyed by email and SMS on the registered mobile of the candidate.
Age Proof/Performance Certificates of shortlisted players will be verified with originals at IOC's designated offices on dates that will be informed to the shortlisted players subsequently. The players will be required to visit IOC's designated offices at their own expenses.
Contact Details
Sports Cell, Employees Services Department
Indian Oil Corporation Ltd.
Indian Oil Bhavan, G-9
Ali Yavar Jung Marg, Bandra(E), Mumbai 400 051
Phone Number - (022) 26447889/26447341/26447494
Important Links
This scholarship is closed for further applications. It is expected to be launched by June, 2023. You can follow this scholarship for further updates.
Meanwhile, browse our featured scholarships and other related scholarships while you wait for the launch of this scholarship.
Disclaimer
All the information provided here is for reference purpose only. While we strive to list all scholarships for benefit of students, Buddy4Study does not guarantee the accuracy of the data published here. For official information, please refer to the official website. read more