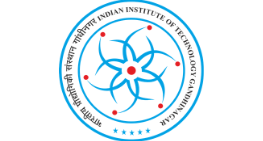 IIT Gandhinagar Early-Career Fellowship 2023
Follow this page to get timely alerts on
Latest announcement about this scholarship
Updates on scholarship deadline extension
Notification of scholarship result declaration
?
EligibilityYoung researchers
RegionIndia
Award₹1,00,000 per month and other benefits 
Deadline15-Dec-2023
About the Program
Last Updated On : 20-11-2023   Posted By : Disha Bhatt
IIT Gandhinagar Early-Career Fellowship 2023 is an opportunity offered by the Indian Institute of Technology, Gandhinagar to research aspirants with good academic records. The fellowship provides an opportunity for young scholars to work on exciting challenges or research problems in a creative and interdisciplinary ecosystem. The selected candidates will receive ₹1,00,000 per month and other benefits.
Source: IIT Gandhinagar
IIT Gandhinagar Early-Career Fellowship 2023

Deadline15-Dec-2023

Eligibility

To be eligible, an applicant must:

be an Indian or Overseas citizen
have obtained a doctoral degree
have successfully completed the doctoral thesis from an institution in India or abroad on or after 1st January 2023 (Note:- The research work should be rated highly with supporting scholarly publications)

Note:- The candidates who have already submitted their doctoral thesis or are planning to submit their thesis in the next couple of months are also eligible.

Benefits

The selected candidates will receive the following benefits:

Fellowship of ₹1,00,000 per month (₹90,000 plus ₹10,000 HRA)
Professional development grant of up to ₹2,00,000 per year
Travel reimbursement for up to ₹1,00,000 (if relocating from abroad) is subject to the undertaking that the fellow will be associated with IITGN for at least 6 months.

Documents

Academic transcripts
A copy of the passport
Curriculum Vitae (CV)
Copies of relevant publications
Copy of doctoral thesis (if applicable)
Letters of Recommendation (if applicable)
Caste certificate (if applicable)
A detailed research proposal in a prescribed format in collaboration with a faculty member at IITGN outlining the applicant's research and professional objectives (Note:- It must be endorsed by the proposed faculty collaborator)
A personal statement from the applicant describing the aspirations and expectations from themselves during this fellowship
Names and contact information of three referees who can objectively assess the applicant's potential for this fellowship

How can you apply?

Eligible candidates can apply for the fellowship by following the steps mentioned below:

Step 1: Click on the "Apply Now" button and read all the fellowship details.
Step 2: Read the details carefully, navigate to the 'Apply Online Here' button at the bottom of the page, and click on it.
Step 3: Fill in the required details, upload the necessary documents, and click on it.
Important Dates
Scholarship Deadline: 15th December 2023
Selection Criteria
The selection of the candidates will be made based on the applicant's performance in the interview.
Important documents
Terms and Conditions
The initial duration of the fellowship is one year, which can be extended up to two years if the applicant shows outstanding performance.
Faculty members may endorse more than one proposal.
Applicants are free to apply to any discipline and can submit only one application.
Contact Details
Indian Institute of Technology, Gandhinagar
Palau, Gujarat 382355
Email ID: ecf@iitgn.ac.in | Phone Number: 079 2395 2800
Important Links
Disclaimer
All the information provided here is for reference purpose only. While we strive to list all scholarships for benefit of students, Buddy4Study does not guarantee the accuracy of the data published here. For official information, please refer to the official website. read more