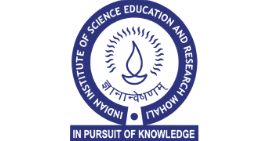 IISER Mohali Swarna Jayanti Fellowship 2020
Follow this page to get timely alerts on
Latest announcement about this scholarship
Updates on scholarship deadline extension
Notification of scholarship result declaration
?
EligibilityPhD degree holders
RegionIndia
AwardINR 47,000 plus 16% HRA per month
DeadlineClosed
This scholarship is closed for further applications. It is expected to be launched by March, 2021. You can follow this scholarship for further updates.
Meanwhile, browse our featured scholarships and other related scholarships while you wait for the launch of this scholarship.
About the Program
Department of Mathematical Sciences at Indian Institute of Science Education and Research (IISER) Mohali invites applications for IISER Mohali Swarna Jayanti Fellowship 2020 from students holding a PhD degree in Mathematics. IISER-Mohali desires to engage researchers on a temporary basis under a Swarna Jayanti Fellowship project 'Knots, Groups and Actions' sponsored by SERB. The selected fellows will receive a fellowship of INR 47,000 per month plus 16% HRA.
Fellowship Details
IISER Mohali Swarna Jayanti Fellowship 2020

DeadlineClosed

Eligibility

To be eligible, an applicant must -

Hold a PhD in Mathematics
Have an interest in transformation groups, knot theory, braid groups or algebraic systems in the low dimensional topology

Benefits

The selected fellows will receive a fellowship of INR 47,000 per month plus 16% HRA.

Documents

Detailed CV
List of publications
Research statement

How can you apply?

The application can be done by both post and email through the following steps -

Step 1: Click here to read the fellowship details.
Step 2: Send the detailed CV, list of publications and research statement in a single PDF via e-mail to Principal Investigator Dr Mahender Singh at mahender@iisermohali.ac.in.
Important Dates
Application deadline: 15th June 2020
Date of interview: 22nd June 2020
Selection Criteria
The shortlisted candidates shall be called for online interview on 22 June 2020 after which the final selection will be made.
Terms and Conditions
The fellows will be required to work on the joint project with the principal investigator and participate in teaching activities at the institute.
The fellowship is tenable for one year which can be extended for one more year after the review.
To know more, click here.
Contact Us
Department of Mathematical Sciences
Indian Institute of Science Education and Research Mohali.
Email - mahender@iisermohali.ac.in

Important Links
Disclaimer
All the information provided here is for reference purpose only. While we strive to list all scholarships for benefit of students, Buddy4Study does not guarantee the accuracy of the data published here. For official information, please refer to the official website. read more