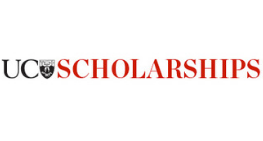 H J Hopkins Postgraduate Scholarship in Civil Engineering, New Zealand 2021
Follow this page to get timely alerts on
Latest announcement about this scholarship
Updates on scholarship deadline extension
Notification of scholarship result declaration
?
EligibilityMaster's and Ph.D. degree applicants
RegionNew Zealand
AwardNZD 5,000 per annum and travel grant
DeadlineClosed
About the Program
Last Updated On : 18-08-2021   Posted By : Salma
H J Hopkins Postgraduate Scholarship in Civil Engineering, New Zealand 2021 is a scholarship offered to students enrolling in a masters's or Ph.D. program. The selected candidates will get a scholarship valued at NZD 5,000 per annum and a travel grant.
H J Hopkins Postgraduate Scholarship in Civil Engineering, New Zealand 2021

DeadlineClosed

Eligibility

To b eligible, an applicant must -

Be enrolled in a postgraduate level program or Ph.D. level program (i.e M.E. or Ph.D. degree) in the Department of Civil and Natural Resources Engineering at the University of Canterbury

Note - For detailed information, kindly go through the 'Scholarship Guidelines' document.

Benefits

The selected students will get an award benefit of NZD 5,000 per annum, paid in monthly installments, and a travel grant of up to NZD 5,000.

How can you apply?

The eligible candidate can apply for the scholarship by using the below-mentioned steps -

Step 1: Click on the "Apply Now" button below and read all details.
Step 2: Click "Apply" to visit my UC page.
Step 7: Fill in the required details and submit.
Important Dates
Begin Accepting Applications Date: 22nd August 2021
Closing date of application: 15th October 2021
Selection Criteria
The scholars will be selected on the recommendation by a Selection Committee. The selection committee will check for the following:
Applicant's academic record
Potential of the applicant to make a contribution to the field of Civil Engineering
Important documents
Terms and Conditions
If in case, there is no suitable candidate, no award will be made in that particular year.
The scholarship is tenable up to 18 months for an M.E. degree and is up to 3 years for a Ph.D. degree.
The scholarship is open for both domestic and international students.
Contact Us
Important Links
This scholarship is closed for further applications. It is expected to be launched by August, 2022. You can follow this scholarship for further updates.
Meanwhile, browse our featured scholarships and other related scholarships while you wait for the launch of this scholarship.
Disclaimer
All the information provided here is for reference purpose only. While we strive to list all scholarships for benefit of students, Buddy4Study does not guarantee the accuracy of the data published here. For official information, please refer to the official website. read more