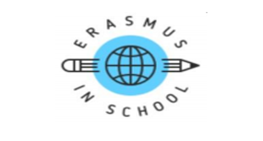 Erasmus in School Scholarships 2018
Follow this page to get timely alerts on
Latest announcement about this scholarship
Updates on scholarship deadline extension
Notification of scholarship result declaration
?
EligibilityApplicants between age group of 18-30 years
RegionAbroad
AwardEUR 750 per month, outbound and return flights
DeadlineClosed
About the Program
Last Updated On : 07-12-2017   Posted By : Admin
Erasmus in School has launched scholarships for the young individuals across the world who are interested to be a language assistant in any educational institution. The total number of scholarships provided is 100 and the objective of these scholarships is to give an opportunity to the applicants to share their culture through language teaching.
Erasmus in School Scholarships 2018

DeadlineClosed

Eligibility

In order to be eligible for this scholarship, an applicant must-

Be an individual between 18-30 years of age.
Have the knowledge of the advanced level of English language.
Have to choose only those schools or companies that are registered with the Erasmus in School portal, for working as a language assistant.

How can you apply?

In order to apply, follow the steps given below-

Step 1- Click here to apply.

Step 2- Fill in all the details.

Step 3- Submit the application.
Important documents
Terms and Conditions
Important Information-
The applicant must have to apply by 11 pm on 20th December 2017.
The applicant may select any period for the scholarship between 1 to 12 months but it should start between 1st February 2018 -1st February 2019.
The successful candidate will be informed by email on 15th January 2018.
The scholarship will include EUR 750 per month, outbound and return flights.
The scholarship will not include visa expenses, health insurance costs, and accommodation.
For selection criteria and more, click here.
Contact Us
Email id: scholarships@erasmusinschool.com
Important Links
This scholarship is closed for further applications. It is expected to be launched by August, 2022. You can follow this scholarship for further updates.
Meanwhile, browse our featured scholarships and other related scholarships while you wait for the launch of this scholarship.
Disclaimer
All the information provided here is for reference purpose only. While we strive to list all scholarships for benefit of students, Buddy4Study does not guarantee the accuracy of the data published here. For official information, please refer to the official website. read more