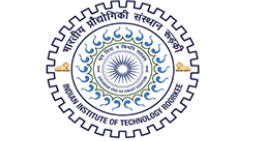 Department of Biotechnology Post-Doctoral Fellowship, IIT Roorkee 2020
Follow this page to get timely alerts on
Latest announcement about this scholarship
Updates on scholarship deadline extension
Notification of scholarship result declaration
?
EligibilityMD/PhD degree holders
RegionIndia
AwardUp to INR 60,000 per month
DeadlineClosed
This scholarship is closed for further applications. It is expected to be launched by March, 2021. You can follow this scholarship for further updates.
Meanwhile, browse our featured scholarships and other related scholarships while you wait for the launch of this scholarship.
About the Program
The Department of Biotechnology, Indian Institute of Technology (IIT), Roorkee is inviting applications for Post-Doctoral Fellowship (PDF) 2020 from MD/PhD degree holders. The candidates are expected to work on the project 'Development of biodegradable multimodal polymeric nanoclinics for combinational drug delivery in pancreatic cancer and their detailed pharmaceutical study'. The selected fellows will receive a consolidated fellowship of up to INR 60,000 per month.
Fellowship
Department of Biotechnology Post-Doctoral Fellowship, IIT Roorkee 2020

DeadlineClosed

Eligibility

To be eligible, an applicant must-

Be a resident of India
Hold an MD in Pharmacology (Preferred)/ Pathology/ PhD in Nanobiotechnology
Have experience of working on cutting edge research in medical area.
Have a strong background in the area of Pharmacology and drug delivery area

Benefits

Consolidated pay of INR 55,000 per month in the first and second year
Consolidated pay of INR 60,000 per month in the third year
Contingency grant of INR 50,000 per annum

Documents

Cover letter
CV/Resume
List of publications
Research statement

How can you apply?

Follow the below steps to apply-

Step 1: Write a cover letter.
Step 2: Include the curriculum vitae, list of publications (with their respective impact factor), and research statement describing past research and plans for future research.
Step 3: Send them all by post and email to the below address-

Professor and Head Department of Biotechnology
Indian Institute of Technology Roorkee
Roorkee - 247667
Email: biotech@iitr.ac.in
Copy to: soumitrasatapathi@gmail.com
Important Dates
Application deadline: 28th July 2020
Selection Criteria
Posts are offered to the candidates based on the final decisions made by the Senior Authorities of the Department. The fellow will be selected based on his expertise and background.
Important documents
Terms and Conditions
The Institute reserves the right to fill or not fill the posts advertised.
The decisions taken by the senior authorities of the Institute will be considered final and no further changes will be accommodated.
Mere fulfillment of required minimum qualifications and experience does not entitle a candidate to be called for a discussion.
To know more, click here.
Contact Us
Professor and Head, Department of Biotechnology,
Indian Institute of Technology Roorkee,
Roorkee – 247667, India
Phone: +91-1332-284819
Email: biotech@iitr.ac.in, soumitrasatapathi@gmail.com
Important Links
Disclaimer
All the information provided here is for reference purpose only. While we strive to list all scholarships for benefit of students, Buddy4Study does not guarantee the accuracy of the data published here. For official information, please refer to the official website. read more