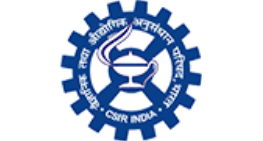 CSIR Innovation Award for School Children (CIASC) 2021
Follow this page to get timely alerts on
Latest announcement about this scholarship
Updates on scholarship deadline extension
Notification of scholarship result declaration
?
EligibilitySchool students below 18 years
RegionIndia
AwardCash awards up to INR 100,000
DeadlineClosed
About the Program
Council of Scientific and Industrial Research (CSIR) is inviting applications from young innovative students of India below 18 years of age for CSIR Innovation Award for School Children (CIASC) 2021. In this competition, the students are required to submit their original creative designs and technological project proposals aimed at creating novel and utilitarian solutions of new processes/devices/utilities. Students can submit their entries as innovation proposals and get a chance to secure scholarship awards up to INR 1 lakh for their ideas. This talent-based program also provides students with a chance to avail training-cum-awareness sessions with CSIR officials.
CSIR Innovation Award for School Children (CIASC) 2021

DeadlineClosed

Eligibility

Students or groups of students who wish to apply for this award must adhere to the following eligibility guidelines. An applicant must:

Be below the age of 18 years as of 01st January 2021
Be an Indian citizen enrolled at a recognized Indian school
Submit only one entry in his/her name including any team submissions (if any)

Benefits

The CIASC 2021 has announced a total of 15 award prizes for this year's program:

| | | |
| --- | --- | --- |
| Rank | No. of Award positions | Cash Award |
| First prize | 1 | INR 100,000 |
| Second prize | 2 | INR 50,000 each |
| Third prize | 3 | INR 30,000 each |
| Fourth prize | 4 | INR 20,000 each |
| Fifth prize | 5 | INR 10,000 each |

Note: The CSIR reserves the rights to disburse some or all the prizes announced under this program.

Documents

Following documents are mandatory for CIASC-2021 application:-

Innovation idea proposal (Hindi/English): not more than 5,000 words
Personal details information: Separate page containing the following details:-

Title of the innovation
Name and date of birth of the applicant
School address and residential address
Current class/grade
Telephone no. (Residence/School)
Email address

Authentication Letter: Signed by school principal verifying applicants enrolment at the school and approval for participation

How can you apply?

Follow the below steps to apply for the award:

Step 1: Prepare an innovation proposal in English/Hindi (not more than 5,000 words).
Step 2: Enclose it in an envelope along with an authentication letter from the school principal.
Step 3: Also include other necessary documents.
Step 4: Seal and mark the envelope on the top left corner as 'CIASC-2021'.
Step 5: Post the sealed envelope to the address below:

Head, CSIR-Innovation Protection Unit
NISCAIR Building, 3rd Floor,
14-Satsang Vihar Marg
New Delhi-110067, India
Important Dates
Last date of application: 31st May 2021
Award announcement: 26th September 2021
Selection Criteria
Shortlisted students will be provided with a training-cum-awareness program for IPR (Intellectual Property Rights) by Innovation Protection Unit- IPU of CSIR. Final selections will be made after this training.
Important documents
Terms and Conditions
The entries of innovation pertaining to 'Design Ideas' would be preferred, however other ideas with high innovative value are also invited.
CSIR reserves the rights of award distribution based on the quality of entries received. It is not mandatory that all 15 announced prize levels will be distributed.
The proposal already awarded by any Central/State government/ Ministry/ Department/Organization need not be sent for this scheme.
The proposal(s) would be categorized into groups such as Biology, Biotechnology, Chemistry, Electronics & Engineering/device and design. However, design-based applications are encouraged.
Contact Us
Council of Scientific and Industrial Research (CSIR)
NISCAIR Building, 3rd Floor,
14-Satsang Vihar Marg
New Delhi-110067, India
Email: itweb@csir.res.in
Important Links
This scholarship is closed for further applications. It is expected to be launched by February, 2022. You can follow this scholarship for further updates.
Meanwhile, browse our featured scholarships and other related scholarships while you wait for the launch of this scholarship.
Ask your question and our scholarship support will get back to you?
Asked by Himani Varshney on 07-Oct-2021
(1)Answer
Dimple Thapa on 13-Oct-2021

Dear Student
If you fulfill the said eligibility criteria of the scholarship, you can apply for it.
Team Buddy4Study
Asked by Sameer_10thA1_ Mr. Som Nath on 28-May-2021
(1)Answer
Dimple Thapa on 02-Jun-2021

Dear Student
The applications for CSIR Innovation Award can be made offline only by registered post or courier. Also, the deadline for this year's application is closed now.
Team Buddy4Study
Disclaimer
All the information provided here is for reference purpose only. While we strive to list all scholarships for benefit of students, Buddy4Study does not guarantee the accuracy of the data published here. For official information, please refer to the official website. read more