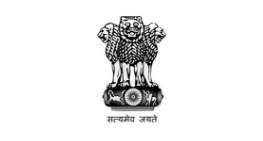 Begum Hazrat Mahal National Scholarship Scheme for Minorities Girls 2020-21
Follow this page to get timely alerts on
Latest announcement about this scholarship
Updates on scholarship deadline extension
Notification of scholarship result declaration
?
EligibilityMinorities' girl students studying in Class 9 to 12
RegionIndia
AwardUp to INR 6,000
DeadlineClosed
This scholarship is closed for further applications. It is expected to be launched by October, 2021. You can follow this scholarship for further updates.
Meanwhile, browse our featured scholarships and other related scholarships while you wait for the launch of this scholarship.
About the Program
Maulana Azad Education Foundation invites applications from girls belonging to minority communities for Begum Hazrat Mahal National Scholarship Scheme for Minorities Girls 2020-21. The scholarship aims to provide tuition fee assistance along with other benefits to the meritorious girl students of the minority community who are unable to support their education due to financial issues.
Begum Hazrat Mahal National Scholarship Scheme for Minorities Girls 2020-21

DeadlineClosed

Eligibility

Students adhering to the following criteria can apply:

Only girl students belonging to Muslim, Christian, Sikh, Buddhist, Jain, and Parsi communities are eligible for this scholarship.
They must be studying in Class 9 to 12.
The annual family income of the student should be less than INR 2 lakh.
The students must have secured a minimum of 50% marks (in aggregate) in the previous class.

Read More

Benefits:

The eligible students will get a scholarship to look after their expenditure on admission and course or tuition fee and maintenance allowance:

For girls studying in Class 9 and 10: INR 5,000 each
For girls studying in Class 11 and 12: INR 6,000 each
Important Dates
Last date for online registration: 15th December 2020

Selection Criteria
The eligible candidates will be selected on the basis of their financial need.
Important documents
Terms and Conditions
Submitted income certificate should be either in English or in Hindi. In the case of any other language, a notarized translation should be attached to the certificate.
Submission of more than one application form will result in rejection of the form.
Scholarship amount will be directly transferred into the beneficiary's bank account through DBT mode.
The scholarship will not be granted for studies abroad.
Contact Us
Shri Rizwanur Rahman
Secretary
Maulana Azad Education Foundation
(Ministry of Minority Affairs, Govt. of India)
Maulana Azad Campus, Chelmsford Road
New Delhi-110 055
Contact No. +91-11-23583788/23583789
Email:secy-maef@nic.in
Important Links
Disclaimer
All the information provided here is for reference purpose only. While we strive to list all scholarships for benefit of students, Buddy4Study does not guarantee the accuracy of the data published here. For official information, please refer to the official website. read more