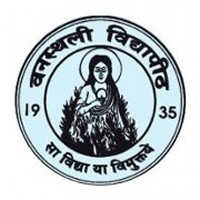 Banasthali Vidyapith Admission Scholarship 2022-23
Follow this page to get timely alerts on
Latest announcement about this scholarship
Updates on scholarship deadline extension
Notification of scholarship result declaration
?
EligibilityUG and PG degree holders
RegionIndia
AwardVariable Awards
DeadlineClosed
About the Program
Last Updated On : 23-06-2022   Posted By : Salma
Banasthali Vidyapith Admission Scholarship 2022-23 is an opportunity offered to Banasthali Vidyapith to all women irrespective of their race, religion, caste, colour, or domicile. The main aim of Banasthali Vidyapith is to encourage the spiritual values and scientific achievements of both the East and the West. The selected candidate will receive variable awards.
Banasthali Vidyapith Admission Scholarship 2022-23

DeadlineClosed

Eligibility

To be eligible, an applicant must -

Fulfill all the academic requirements of the course

Benefits

The selected students will receive scholarships in the following way -

Merit Scholarships - Up to INR 10,000
Merit cum Need Scholarships - Between INR 5,000 to 10,000 per annum
For daughters of wardens of Vidyapith's hostels - 1/2 of the total expenditure
For the daughter of Kargil martyrs - Exempted from full fee
Scholarships based on Merit - Up to INR 10,000

Documents

Marksheets
Migration certificate

How can you apply?

The eligible candidate can apply for the post by using the below-mentioned steps -
Step 1: Click on the "Apply Now" button and read all the details carefully.
Step 2: Send a DD for INR 800 in favour of "Banasthali Vidyapith" payable at Banasthali/Jaipur to:
Secretary -
Banasthali Vidyapith
P.O. BANASTHALI VIDYAPITH- 304022 (Rajasthan)
Step 3: Fill in the application form and send it to - Banasthali Vidyapith
P.O. BANASTHALI VIDYAPITH, Rajasthan - 304022.

Step 4: If selected as per the admission mode, the applicants will automatically be considered for the available scholarships based on merit-based achievements.

Note - An applicant can also submit their application online.
Important Dates
Application Deadline - 8th August 2022
Selection Criteria
The candidate will be selected based on academic qualification, qualifying test, and personal interview.
Important documents
Terms and Conditions
The scholarships offered at Banasthali Vidyapith are open to women only.
Contact Us
Banasthali Vidyapith
Sarojini Marg, Panch Batti, Ashok Nagar, Jaipur
Rajasthan - 302001
Important Links
This scholarship is closed for further applications. It is expected to be launched by June, 2023. You can follow this scholarship for further updates.
Meanwhile, browse our featured scholarships and other related scholarships while you wait for the launch of this scholarship.
Disclaimer
All the information provided here is for reference purpose only. While we strive to list all scholarships for benefit of students, Buddy4Study does not guarantee the accuracy of the data published here. For official information, please refer to the official website. read more