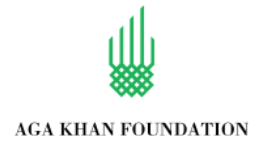 Aga Khan Foundation International Scholarship 2023-24
Follow this page to get timely alerts on
Latest announcement about this scholarship
Updates on scholarship deadline extension
Notification of scholarship result declaration
?
EligibilityPostgraduate students
RegionAbroad
AwardTuition fees and living expenses
DeadlineClosed
About the Program
Last Updated On : 27-01-2023   Posted By : Rincy Kaur
Aga Khan Foundation International Scholarship 2023-24 is an opportunity offered by the Aga Khan Foundation. The scholarship programme aims to support outstanding students from developing countries, who have no other means of financing their studies, to pursue full-time postgraduate studies at reputable higher education institutions of their choice. The selected students will receive tuition fees and living expenses for the entire duration of the degree course.
Aga Khan Foundation International Scholarship 2023-24

DeadlineClosed

Eligibility

To be eligible for this scholarship, an applicant must:

be an Indian national
not be more than 30 years of age
have taken admission to a reputable postgraduate institution of higher learning
have excellent academic records
possesses strong professional experience, extracurricular achievements, volunteer contributions and leadership skills

Note -

The programme gives priority to master's degree courses but also considers applications for Ph.D. studies.
Local/ regional universities and distance learning programmes are acceptable for ISP funding if the quality of the courses is maintained.

Benefits

The award covers tuition fees and living expenses for the student for the entire duration of the degree course.

Note -

The award does not cover living expenses for family members or the cost of international travel.
For Ph.D. students, scholarships are awarded for the first two years, after which students are expected to find funding from alternative sources.
Preference is given to those who have been able to secure funding from alternative sources.

Documents

Graduation/ degree/ certificates

How can you apply?

Eligible applicants can apply for the scholarship by following the below-mentioned steps -
Step 1: Click on the 'Apply Now' button.
Step 2: Click on the 'Register' button and fill in the required details to 'Register'. (Note - If already registered, log in using Gmail/Mobile number/Email Id.)
Step 3: Applicants can collect the application form from the Aga Khan Foundation or Aga Khan Education Board Service/ office in the applicant's country of current residence.
Step 4: Submit the application to the below-mentioned address -
Aga Khan Foundation (India)
Sarojini House, 2nd floor
6, Bhagwan Dass Road
New Delhi 110001, INDIA
Important Dates
Deadline for Application Submission - 17th March 2023
Selection Criteria
Local scholarship committees will interview applicants about their financial situation, academic performance, extra-curricular achievements and career plans.
The final decisions will be made by an international selection panel in July. Students who are part of the final, global round will be informed of the outcome of their application shortly thereafter.
Terms and Conditions
The ISP awards are structured as a half grant and half loan (i.e. 50 percent of the award amount needs to be paid back by the applicant).
A cumulative service charge of five percent per annum is levied on the amount of the loan. The student's head of family or another guarantor is required to co-sign the loan agreement.
The repayment period is five years, starting six months after the earlier of the following events -

graduation
termination of studies or
the withdrawal of support following failure to meet the academic standards expected of ISP students

Late or incomplete applications will not be accepted.
Applications for short-term courses are not considered; neither are applications from students who have already commenced their postgraduate studies or who are enrolled in part-time programmes.
Contact Details
Aga Khan Foundation (India)
Sarojini House, 2nd floor
6, Bhagwan Dass Road
New Delhi 110001, INDIA
Email Id - scholarship.esc@djtrust.org/ 2023.akfispindia@gmail.com | Telephone Number - (11) 47399700

Important Links
This scholarship is closed for further applications. It is expected to be launched by January, 2024. You can follow this scholarship for further updates.
Meanwhile, browse our featured scholarships and other related scholarships while you wait for the launch of this scholarship.
Disclaimer
All the information provided here is for reference purpose only. While we strive to list all scholarships for benefit of students, Buddy4Study does not guarantee the accuracy of the data published here. For official information, please refer to the official website. read more