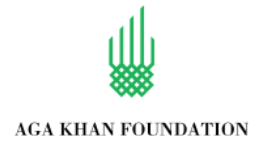 Aga Khan Foundation International Scholarship 2021-22
Follow this page to get timely alerts on
Latest announcement about this scholarship
Updates on scholarship deadline extension
Notification of scholarship result declaration
?
EligibilityGraduates and postgraduates
RegionAbroad
AwardTuition fees and living expenses
DeadlineClosed
About the Program
The Aga Khan Foundation invites applications for Aga Khan Foundation International Scholarship 2021-22 from graduates and postgraduates who are not more than 30 years of age. The objective of the scholarship is to provide financial assistance to outstanding students from selected developing countries who have no other means to finance their studies. The scholarship helps develop effective scholars and leaders and prepares them for employment. Under this scholarship programme, the selected students receive assistance with tuition fees and living expenses.
Aga Khan Foundation International Scholarship 2021-22

DeadlineClosed

Eligibility

To be eligible for this scholarship, an applicant must:

Be an Indian national
Be a graduate, interested in pursuing Master's level courses
Not be more than 30 years of age

Note: Though priority will be given to requests for Master's level courses, the applications for PhD programmes can also be considered in the case of outstanding students who are highly recommended for doctoral studies by their professors and who need a PhD for the fulfilment of their career objectives.

Benefits

Students will receive assistance with tuition fees and living expenses.

Note: It must be noted that the cost of travel will not be included in the scholarship.

How can you apply?

The application can be done through the following steps -

Step 1: Click on the 'Apply Now' button below.
Step 2: Completed applications should be returned to the agency from which the form was obtained.
Important Dates
Deadline for application distribution: 15th March 2021
Deadline for application submission: 22nd March 2021
Selection Criteria
Candidates will be selected on the basis of:
Consistently excellent academic records
Genuine financial need
Admission to a highly reputable university or programme of study
The relevance of the field of study to the foundation's focus areas
Candidates are also evaluated on:
Demonstrating thoughtful and coherent educational and career plans
Their extra-curricular interests and achievements
Potential to achieve their goals
Likelihood to succeed in a foreign academic environment
Note: Applicants are expected to have some years of work experience in their field of interest.
Terms and Conditions
Scholarships are awarded on a 50% grant:50% loan basis through a competitive application process.
Half of the scholarship amount is considered as a loan which must be reimbursed with an annual service charge of 5%.
The payback period is 5 years, starting six months after the study period funded by the Aga Khan Foundation.
A guarantor is required to co-sign the loan agreement.
Applications will not be considered for short-term courses.
Applications will not be considered for students who have already started their course of study.
Applicants should be prepared to be interviewed by local Scholarship Committees about their financial situation, their academic performance, extra-curricular achievements and career plans.
Contact Us
Aga Khan Foundation (India)
Sarojini House, 2nd floor
6, Bhagwan Dass Road
New Delhi 110001
INDIA
Tel: (11) 47399700
E-mail: akfisp.india2019@gmail.com
Important Links
This scholarship is closed for further applications. It is expected to be launched by January, 2022. You can follow this scholarship for further updates.
Meanwhile, browse our featured scholarships and other related scholarships while you wait for the launch of this scholarship.
Disclaimer
All the information provided here is for reference purpose only. While we strive to list all scholarships for benefit of students, Buddy4Study does not guarantee the accuracy of the data published here. For official information, please refer to the official website. read more