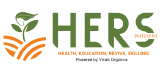 Vinati Organics Young Women Merit Scholarship 2021-22
Follow this page to get timely alerts on
Latest announcement about this scholarship
Updates on scholarship deadline extension
Notification of scholarship result declaration
?
About the Program
Vinati Organics Young Women Merit Scholarship 2021-22 is an initiative by Vinati Organics Limited to offer financial assistance to meritorious young girl students from disadvantaged backgrounds to help them pursue further education. Under this scholarship, 320 girl students from Raigad and other districts of Maharashtra who are currently enrolled in Class 12 will be awarded with INR 10,000 to cover their academic expenses.
Vinati Organics Limited, one of the largest manufacturers of specialty chemical and organic intermediaries, is offering this scholarship in collaboration with Samhita and Collective Good Foundation (CGF) as a part of the 'HERS' (Health, Education, REVIVE, Skilling) initiative. The scholarship programme aims to empower girls and young women in rural communities by enabling access to educational opportunities that allow them to reach their maximum potential.
Samhita is an impact consulting firm collaborating with companies, foundations, multilateral and bilateral institutions, and government and social organisations, to strategize and implement effective social initiatives. Collective Good Foundation (CGF) is a not-for-profit organisation that facilitates sustainable and scalable impact across causes such as livelihoods, healthcare and WASH through an operating partnership with Samhita Social Ventures (SSV). Together, the organisations work towards creating a 'Better Normal' for India's most vulnerable communities.
Read More...
Vinati Organics Young Women Merit Scholarship 2021-22

Deadline30-Sep-2021

Eligibility

Open for girl students only.
Applicants must be from Raigad and other districts of Maharashtra.
Applicants must have scored minimum 65% marks in their Class 10 or 11 examinations from Raigad or other districts in Maharashtra.
The applicants must be currently enrolled in Class 12 for the academic year 2021-22.
Annual family income of the candidates from all sources should not be more than INR 3,60,000.

Benefits:

INR 10,000 per girl for Class 12

(The scholarship grant needs to be utilized by students only for academic expenses, including school fees, hostel fees, food, internet, mobile, books, stationery, etc.)

Documents

Address proof (Aadhaar card or School ID Card)
Copy of final examination mark sheets of Class 10 or 11
Current academic year fee receipt/bonafide letter/ID card
Income proof (Income certificate, BPL certificate, etc.)
Bank account document
Passport size photograph
Disability certificate (if applicable)

How can you apply?

Click on the 'Apply Now' button below.
Login to Buddy4Study with your registered ID and land onto the 'Application Form Page'.

If not registered on Buddy4Study - Register at Buddy4Study with your Email/Mobile/Facebook/Gmail account.

You will now be redirected to the 'Vinati Organics Young Women Merit Scholarship' application form page.
Click on the 'Start Application' button to begin the application process.
Fill the required details in the online application form.
Upload relevant documents.
Accept the 'Terms and Conditions' and click on 'Preview'.
If all the details filled in by the applicant are correctly showing on the preview screen, click on the 'Submit' button to complete the application process.
Contact
In case of any queries, please reach out to:
011-430-92248 (Ext: 264) (Monday to Friday - 10:00AM to 6PM)vinatischolarship@buddy4study.com
Frequently Asked Questions
What is the selection process for this scholarship program?

The selection of scholars for the Vinati Organics Young Women Merit Scholarship will be made on the basis of the academic merit and financial background of applicants. It involves a multi-stage process as detailed below –

Initial shortlisting of applicants based on their academic merit and financial background followed by document verification
Telephonic interview of shortlisted candidates for final selection

Will this scholarship be renewed for subsequent years?

No. This scholarship is only applicable for 1 year. The financial assistance under this scholarship programme will be provided towards covering academic expenses in Class 12 only.

Can a girl student enrolled in Class 12 (Science stream) apply for this scholarship?

Yes. This scholarship is applicable for girl students currently enrolled in any stream of Class 12 in the academic year 2021-22.
Ask your question and our scholarship support will get back to you?
Asked by Kalyani Mahajan on 27-Nov-2021
(1)Answer
Dimple Thapa on 30-Nov-2021

Dear Student,
You will be informed via emails or SMS on your registered mobile number.
Team Buddy4Study

Asked by Shraddha Nirmal on 08-Sep-2021
(1)Answer
Dimple Thapa on 09-Sep-2021

Dear Student
Kindly confirm the scholarship name so that we can assist you better.
Team Buddy4Study

Disclaimer
All the information provided here is for reference purpose only. While we strive to list all scholarships for benefit of students, Buddy4Study does not guarantee the accuracy of the data published here. For official information, please refer to the official website. read more