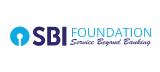 SBI Asha Scholarship Program
Follow this page to get timely alerts on
Latest announcement about this scholarship
Updates on scholarship deadline extension
Notification of scholarship result declaration
?
About the Program
SBI Asha Scholarship Program 2022 is an initiative of the SBI Foundation under its education vertical - Integrated Learning Mission (ILM), to provide financial assistance to meritorious students from low-income families across India to ensure the continuity of their education. Under this scholarship program, students studying in Classes 6 to 12 can obtain the opportunity to receive a scholarship of INR 15,000 for one year. Buddy4Study is the implementation partner for this scholarship program.

SBI Foundation is the CSR arm of the State Bank of India. True to its tradition of service beyond banking, the Foundation currently works in over 28 States and Union Territories of India on Rural Development, Healthcare, Education, Livelihood & Entrepreneurship, Youth Empowerment, Promotion of Sports, and more to contribute to the socio-economic development and the betterment of the underprivileged sections of the society. SBI Foundation believes in reflecting the ethos of the SBI group, in running interventions that are ethical, promote growth and equality, and create a positive impact on society.
www.sbifoundation.in.
Read More...
SBI Asha Scholarship Program 2022

Deadline15-Oct-2022

Eligibility

Students studying in Classes 6 to 12 are eligible.
Applicants must have scored a minimum of 75% marks in the previous academic year.
Annual family income of the applicant must not be more than INR 3,00,000 from all sources.
Open for students pan India.

Benefits:

Documents

Marksheet of the previous academic year
A government-issued identity proof (Aadhaar card)
Current year admission proof (admission letter/institution identity card/bonafide certificate)
Fee receipt (for academic year 2022-23)
Bank account details of applicant (or parent)
Income proof (Form 16A/income certificate from government authority/salary slips, etc.)
Photograph of the applicant

How can you apply?

Click the 'Apply Now' button below.
Login to Buddy4Study with your registered ID and land on the 'Application Form Page'.

If not registered - Register at Buddy4Study with your Email/Mobile/Gmail account.

You will now be redirected to the 'SBI Asha Scholarship Program 2022' application form page.
Click on the 'Start Application' button to begin the application process.
Fill in the required details in the online application form.
Upload relevant documents.
Accept the 'Terms and Conditions' and click on 'Preview'.
If all the details filled in by the applicant are correctly showing on the preview screen, click on the 'Submit' button to complete the application process.
Contact
In case of any queries, please reach out to:
011-430-92248 (Ext: 303) (Monday to Friday - 10:00AM to 6PM)sbiashascholarship@buddy4study.com
Frequently Asked Questions
What is the selection process for this scholarship program?

The selection of scholars for the 'SBI Asha Scholarship Program 2022' will be made on the basis of their academic merit and financial background. It involves a multi-stage process as detailed below –

Initial shortlisting of applications based on their academic merit and financial background
Telephonic interview of shortlisted candidates followed by document verification for final selection

Q. If selected for this program, how will I receive the scholarship fund?

Upon selection, the scholarship amount will be directly transferred into the bank account of the scholars.

Q. Will I get this scholarship for subsequent years of studies?

No. This is a one-time scholarship for students studying in Classes 6 to 12.
Ask your question and our scholarship support will get back to you?
Asked by Subramanya S Subramanya S on 16-Nov-2022
(0)Answer
Disclaimer
All the information provided here is for reference purpose only. While we strive to list all scholarships for benefit of students, Buddy4Study does not guarantee the accuracy of the data published here. For official information, please refer to the official website. read more