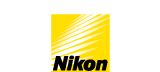 Nikon Scholarship Program 2022
Follow this page to get timely alerts on
Latest announcement about this scholarship
Updates on scholarship deadline extension
Notification of scholarship result declaration
About the Program
Nikon Scholarship Program 2022 is an initiative of Nikon India Private Limited to financially support students from underprivileged sections of the society to pursue photography-related courses. The scholarship is meant to help students (Class 12 passed onwards) who are enrolled in a photography-related course with a duration of 3 months or more.
Nikon India, a world leader in imaging and optics, is offering this scholarship in line with its Corporate Social Responsibility (CSR) initiatives aimed at empowering individuals and strengthening the society. Over the years, the company has been running several initiatives focusing on promoting education including special education and employment enhancing vocational skills.
Nikon Scholarship Program 2022

Deadline21-Feb-2023

Eligibility

Open for students pursuing photography-related courses with a duration of 3 months or more.
The students must have passed Class 12.
The annual income of the family should be less than INR 6,00,000.
Children of Nikon India Private Limited/Buddy4Study employees are not eligible for this program.

Benefits:

Documents

Photo identity proof
Address proof
Class 12 marksheet (self-attested copy)
Proof of admission (college/institution ID card/admission fees receipt etc.)
Current academic year fee receipt
Bank account details of the scholarship applicant (cancelled cheque/passbook copy)

How can you apply?

Click on the 'Apply Now' button below.
Login to Buddy4Study with your registered ID and land onto the 'Application Form Page'.

If not registered - Register at Buddy4Study with your Email/Mobile/Gmail account.

You will now be redirected to the 'Nikon Scholarship Program' application form page.
Click on the 'Start Application' button to begin the application process.
Fill the required details in the online application form.
Upload relevant documents.
Accept the 'Terms and Conditions' and click on 'Preview'.
If all the details filled in by the applicant are correctly showing on the preview screen, click on the 'Submit' button to complete the application process.
Contact
In case of any queries, please reach out to:
011-430-92248 (Ext-173) (Monday to Friday - 10:00AM to 6PM)nikonscholarship@buddy4study.com
Frequently Asked Questions
What is the selection process for this scholarship?

The selection of scholars for the Nikon Scholarship Program involves a multi-stage process. The scholars will be selected based on their family income and academic background. The key steps of the selection process are mentioned below:

Screening of scholarship applications based on financial need and academic background
Telephonic interviews for further shortlisting of candidates
Face-to-face interview for final selection (if required)

I have completed my graduation and am now pursuing my Certification in Photography. Can I apply?

Yes. If the duration of your course is 3 months or above, you can apply for this scholarship.

Is there any minimum percentage requirement to apply for this scholarship?

No. There is no minimum percentage requirement to be eligible for this scholarship. The applicants just need to have passed their Class 12 examination.
Disclaimer
All the information provided here is for reference purpose only. While we strive to list all scholarships for benefit of students, Buddy4Study does not guarantee the accuracy of the data published here. For official information, please refer to the official website. read more