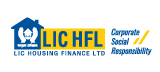 LIC HFL Vidyadhan Scholarship 2022
Follow this page to get timely alerts on
Latest announcement about this scholarship
Updates on scholarship deadline extension
Notification of scholarship result declaration
?
About the Program
LIC HFL Vidyadhan Scholarship is a CSR initiative of LIC Housing Finance Limited (LIC HFL) to support the education of underprivileged students in India. The scholarship programme aims to empower lower-income group students who are pursuing studies at various levels starting from Class 10 passed to post-graduation students. Under this scholarship programme, students will receive financial assistance up to INR 20000/- depending on their level of study.
LIC Housing Finance Limited (LIC HFL) is an organisation promoted by Life Insurance Corporation (LIC) India. The organisation has been running various social welfare programmes which also includes education-related initiatives.
LIC HFL Vidyadhan Scholarship for Post-Graduation 2022

Deadline31-Oct-2022

Eligibility

Students enrolled in the first year of post-graduation programme at any recognised college/university/institution (in the academic year 2022-23) in India can apply.
Applicants must have scored at least 60% marks in their respective UG level programmes.
The family income of the applicant must not be more than INR 3,60,000 per annum from all sources.
Preference will be given to COVID-affected children who have either lost any of their earning members/parents since January 2020 or whose earning family member(s) have lost livelihood/employment during the pandemic.

Benefits:

INR 20,000 per year for 2 years

Documents

Photo identity proof (Aadhaar Card/PAN Card/Passport)
Marksheet of previous educational qualification
Income proof (Form 16A/income certificate from government authority/salary slips, etc.)
Proof of admission (school/college/university ID card/bonafide certificate, etc.)
Current academic year fee receipt
Bank account details of the scholarship applicant (canceled cheque/passbook copy)
Crisis document (if applicable)
Disability & Caste certificate (if applicable)

How can you apply?

Click on the 'Apply Now' button below.
Login to Buddy4Study with your registered ID and land on the 'Application Form Page'.

If not registered on Buddy4Study - Register at Buddy4Study with your Email/Mobile/Gmail account.

You will now be redirected to the 'LIC HFL Vidyadhan Scholarship' application form page.
Click on the 'Start Application' button to begin the application process.
Fill in the required details in the online application form.
Upload relevant documents.
Accept the 'Terms and Conditions' and click on 'Preview'.
If all the details filled in by the applicant are correctly showing on the preview screen, click on the 'Submit' button to complete the application process.
Contact
In case of any queries, please reach out to:
011-430-92248(Ext-143) (Monday to Friday - 10:00AM to 6PM)LIC_HFL@buddy4study.com
Frequently Asked Questions
What is the selection process for LIC HFL Vidyadhan Scholarship?

The selection of scholars for LIC HFL Vidyadhan Scholarship involves a multi-stage process. The scholars will be selected after a thorough assessment of the merit and financial needs of all the applicants. The key steps of the selection process are mentioned below:

Initial screening of applications based on academic merit and financial need
Online aptitude test
Telephonic interviews of the candidates qualifying for the online aptitude test

What is the selection criteria of LIC HFL Vidyadhan Scholarship?

Scholars for LIC HFL Vidyadhan Scholarship will be selected on the basis of the following criteria:

Merit of the applicant: 65% marks or above in previous exam
Financial Need: Students from lower income group families will be preferred [Annual income below INR 3,00,000 (3 Lakhs)]
Crisis situation: Students supported by single parent, orphans, students with critically/terminally parents, students from families with job-loss of earning member in last 12 months.

I am currently studying in Class 12. Can I apply for this scholarship?

No. This scholarship is open only for those students who are currently enrolled in Class 11/1st-year graduation/1st-year post-graduation programmes.

Will I get this scholarship for my subsequent years of studies?

Yes. Based on the following criteria, scholars will be considered for the renewal of their scholarship in successive year -

Continuation of education (from regular academic sessions)
No disciplinary issues
Academic performance (Above 60%)

The scholars are also required to upload the following documents in the online scholar tracking system to receive subsequent scholarship instalments -

Fee receipt of new academic year that they have progressed in next year
Academic grade report that they have passed the last exam and have good academic standing
Scholar undertaking (for no disciplinary issues)
Ask your question and our scholarship support will get back to you?
Asked by sahil Sheokand on 02-Aug-2022
(0)Answer
Asked by Anjali Pal on 24-Jul-2022
(1)Answer
s akhil on 25-Jul-2022

Dear Candidate,
You can apply for many scholarships in a year but you will receive only one in a year.
Team Buddy4study.
Disclaimer
All the information provided here is for reference purpose only. While we strive to list all scholarships for benefit of students, Buddy4Study does not guarantee the accuracy of the data published here. For official information, please refer to the official website. read more